Are Cars the Next Big Market for Apple?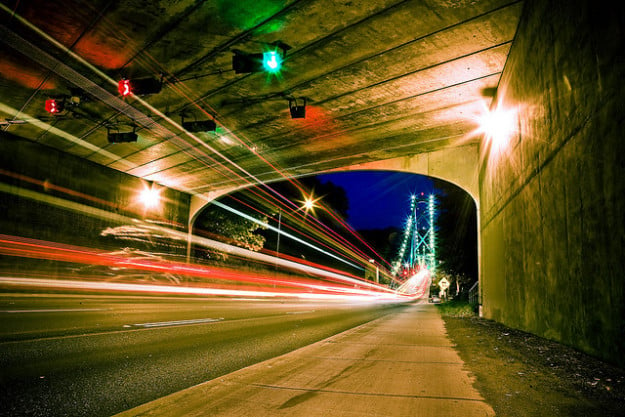 Does Apple's (NASDAQ:AAPL) new "iOS in the Car" functionality have the potential to be a major revenue generator or is it merely a convenient vehicle feature for Apple users?  One of the most revolutionary new functionalities that Apple announced at the Worldwide Developers Conference this year was the "iOS in the Car."
Horace Dediu at Asymco notes that it appears this feature would allow iOS-powered devices to utilize a vehicle's display screen as an external monitor while allowing the user to operate the iOS via voice commands given to Siri. Apple also presented a list of twelve automakers that will be supporting the iOS in the Car functionality. The list included Acura, Chevrolet, Ferrari, Honda (NYSE:HMC), Hyundai, Infiniti, Jaguar, Kia, Mercedes-Benz, Nissan, Opel, and Volvo.
Although this list seems impressive, Dediu notes that even when all the vehicle types from the various parent companies are included, the total number of cars produced every year by these companies is approximately 30 million. Since not all of the cars produced will include the iOS in the Car capability, Dediu estimates that the total number of cars with this new functionality may only be about 10 million.
Although we don't know how much Apple will charge for iOS in the Car, Dediu notes that Apple used to charge a licensing fee for its "Made for iPhone" trademark that was 10 percent off the retail price of the accessory being sold. However, even if Apple uses a similar fee system for iOS in the Car, this information doesn't help determine potential revenue since the cost of this new functionality is still unknown.
Despite lacking the fee information, Dediu doesn't see much revenue being generated from iOS in the Car, since the potential number of units that will be produced is so low. On the other hand, Apple may be laying the foundation for a much more lucrative auto accessory market if the automakers continue to adopt Apple's ecosystem.
In this sense, the iOS in the Car functionality might be Apple's first step into a larger and much more lucrative future market where cars become another "information appliance" for Apple to make accessories for. Here's how Apple finished trading this week: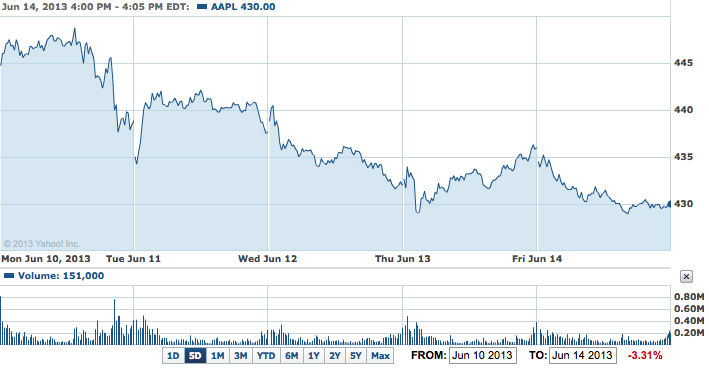 Follow Nathanael on Twitter (@ArnoldEtan_WSCS)
Don't Miss: Is Apple Beating Samsung in Taking Care of Users?