Are Tablets a Bad Target for Advertising?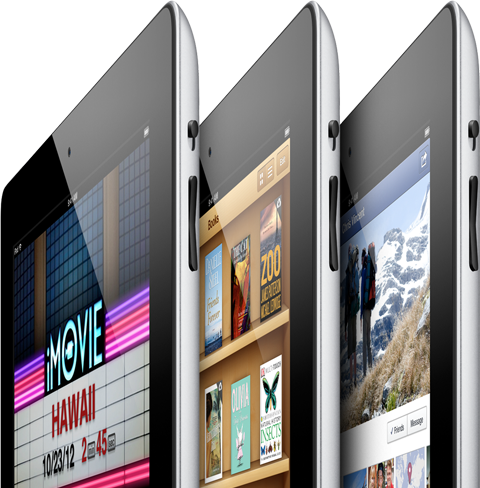 Nielsen has released its most recent Cross-Platform Report on media engagement over various devices, including mobile phones, tablets, and televisions.
The report, for the the first quarter of 2013, broke down mobile device data into media type, and then broke that down further into the results by gender. Television use was broken down by media type and also ethnicity.
According to the report, smartphone users spent most of their "app/Web" time using mobile apps. Nielsen's figures show 87 percent of that time going to mobile apps and the remaining 13 percent going to smartphone-based web browsing. This was accurate for both men and women.
In both app use and mobile web-browsing, women spent more time engaged in the activities than men did. Per month, average men spent just below twenty-six hours using apps and about four hours browsing the web on smartphones. Women spent just over twenty-eight hours on apps and below four-and-a-half hours  browsing.
For iPads — Nielsen did not include other tablet types — the app-versus-web and men-versus-women divide is quite similar. Seventy-six percent of time spent on iPads is spent on apps. The remaining 24 percent is spent on mobile browsers. In both instances women spend more time using the devices than men.
Men spend about 12-and-a-half hours using tablet apps per month, and women spend just over fifteen hours. For web browsing, men spend just under three-and-a-half hours on tablets, and women spend just over five hours. Mobile browsing by women is the one instance where tablets actually receive more use-time than smartphones.
The results could be particularly helpful to Apple (NASDAQ:AAPL), as it can help the company optimize its iAd system. Knowing which devices and services receive the greatest attention from users can help get the most views for ads. Showing that capability can help Apple entice advertisers.
However, the results may be misleading, since they exclude other tablet brands. There are numerous tablets in the market running on Google's (NASDAQ:GOOG) Android operating system, and Google plays a significant role in mobile advertising. Nielsen's data suggests that more time is spent on smartphones than tablets, but the truth is that more time is spent on the various smartphone platforms combined than is spent on Apple's iPads alone. Shifting away from tablet advertising to focus on smartphones due to these results would be a risky move, and could leave a void in the tablet advertising market.
Another important thing that can be gathered from Nielsen's data is that TV is not dead. For the past five years, Americans have been averaging almost the same amount of time in front of a TV per day — just about 5-and-a-half hours. The vast majority of this time is spent watching live TV, which is open to advertisers. So, even as mobile devices sweep in and challenge the PC market, TV still stands strong and offers a reliable avenue for advertisers to reach audiences — it may even be an avenue for Apple TV.
Follow Mark on Twitter (@WallStMarkSheet)
Don't Miss: Apple Will Turn Your iPhone Into a Credit Card.