Are the Apple Stores' iPhone Sales Goals Unreachable?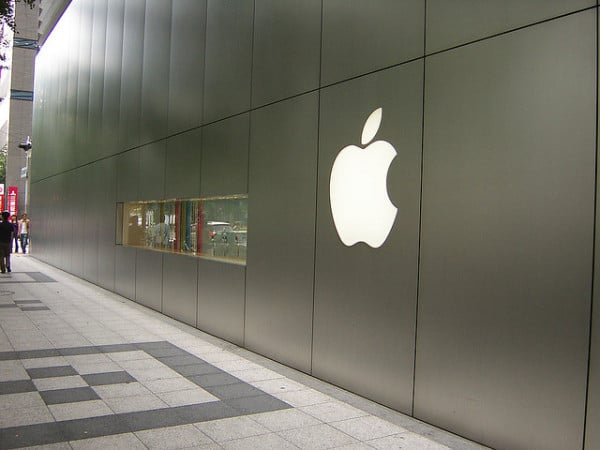 At a recent Apple (NASDAQ:AAPL) Retail Store Leaders meeting, CEO Tim Cook announced he would like to see at least half of all iPhone sales come from the Cupertino-based company's Apple Stores. However, a new analysis from Consumer Intelligence Research Partners via AllThingsD suggests that this goal may not be realistically attainable.
Cook noted at the retail gathering that about 80 percent of iPhone sales come from sources other than the Apple Store. On the other hand, 50 percent of iPhone repairs and replacements are done at Apple Store Genius Bars. Apple's CEO suggested that he would like to see a closer alignment between those two statistics.
In order to boost in-store iPhone sales, Cook announced an upcoming series of iPhone sales incentive programs. One part of this program is a used iPhone buyback program that will be exclusively offered at Apple Stores. Another incentive will be a change in Apple's price-matching policies, so that Apple Stores can better compete with iPhone promotions from carrier retail stores.
However, the CIRP analysis notes that this iPhone sales goal may be unreachable due to several factors. Apple's retail store iPhone sales are limited by the number of Apple Store locations.
The study notes that Apple has only approximately 250 retail stores in the U.S. On the other hand, Apple's carrier partners have about 9,000 retail locations.
For this reason, Apple Stores are unlikely to seize a greater share of iPhone retail sales without additional locations. The study also notes that Apple's retail stores are already running at capacity. This means that Apple would have to hire additional staff, as well as increase its in-store stock levels.
"We don't know, exactly, how Apple can realistically meet Cook's goals. However one defines those goals, we can't see how their mostly jammed stores can handle more customers, sales associates and inventory," CIRP co-founder Michael Levin told AllThingsD.
Although Apple Stores may not be able to realistically handle 50 percent of all iPhone sales, any sales increase could still significantly boost the company's overall profitability. The CIRP report notes that iPhone buyers who get their devices from Apple's retail stores tend to purchase additional Apple products more than shoppers who buy their iPhones at non-Apple retail outlets.
Here's how Apple has traded so far today.

Follow Nathanael on Twitter (@ArnoldEtan_WSCS)