Are the iPad and iPhone Graphics About to Get Even Better?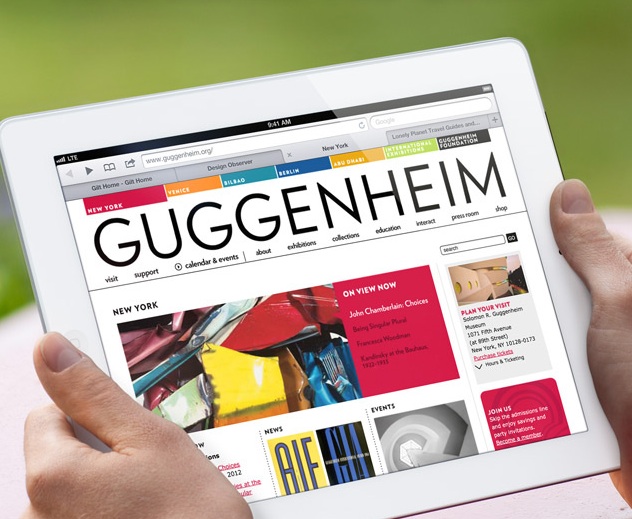 The display resolution of Apple's (NASDAQ:AAPL) iPhone and iPad products may soon get even better according to an Apple graphics technology supplier. Imagination Technologies is a U.K.-based manufacturer that supplies the graphics processing units, or GPUs, for Apple's current iPad and iPhone models. Imagination Technologies' Tony King-Smith, who is the vice president of marketing, recently discussed his company's GPU innovations with Brooke Crothers at CNET.
King-Smith explains how the latest PowerVR Series 6 "Rogue" GPU will improve the resolution and graphics processing capabilities of Apple's next generation of devices. King-Smith notes that the "Series 6 is fully optimized for GPU Compute," which allows the GPU to handle more of the tasks that would normally be handled by the central processing unit, or CPU. Future iPads and iPhones could utilize this increased processing capability to deliver "Xbox and PlayStation 3-class graphics."
As resolution increases on displays, every additional pixel requires more GPU power. However, the PowerVR Series 6 chip is able to power higher resolution displays such as Apple's Retina display. The PowerVR Series 6 chip's increased processing power could allow the iPad mini to be fitted with a Retina display without sacrificing its sleek profile.
King-Smith notes that increasing the GPU cores as his company has done on the new PowerVR Series 6 chip greatly improves the overall performance of devices. Although King-Smith was tight-lipped about whether or not this new GPU will be utilized in the next generation of Apple's devices, it is already known that Imagination Technologies currently supplies GPUs for Apple. The partnership is likely to continue since Apple has a 9.5 percent stake in Imagination Technologies.
Here's how Apple has traded so far this week.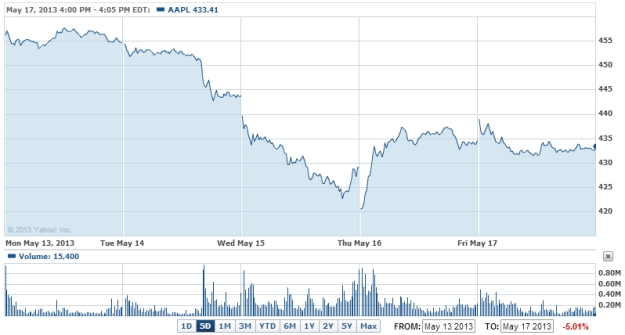 Follow Nathanael on Twitter (@ArnoldEtan_WSCS)
Don't Miss: Will the iPad Mini 2 Hit By Summer's End?