Are These Workers Overworked and Underpaid in the Name of the iPhone?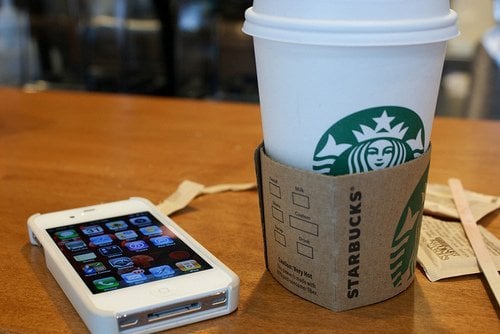 A new report from China Labor Watch, a New York-based rights group, alleges that the hands behind your beloved iPhone and iPad devices are being used and abused by their employer.
Pegatron Corp. is the Taiwanese company responsible for the assembly of Apple (NASDAQ:AAPL) iPad and iPhone devices at its factories, and Reuters reports that the rights group says the company has violated workers' rights, overworking them in poor working and living conditions without overtime pay. The Pegatron factory has its own set of safety standards that it is forced to meet along with Apple's, and China Labor Watch contends that the company is failing to abide by either of them.
Because Pegatron supplies Apple with its popular line of iPhone and iPad products, the Cupertino, California-based tech giant says it has conducted a series of audits at Pegatron's facilites since 2007 to ensure the company was abiding by factory safety and workers' rights conditions. But while Apple has uncovered issues in the past and taken them up with Pegatron, it was unaware of the latest problems that the rights group uncovered. Now, Apple asserts that it will make sure that Pegatron employees receive the appropriate pay for their work while also making sure they aren't being exposed to unsafe factory conditions.
China Labor Watch was able to uncover these conditions and unfair overtime work by employing undercover investigators who visited three separate Pegatron facilities, examining the grounds and interviewing more than 200 workers outside the factories. Once it found these violations, they alerted Pegatron, leading its CEO, Jason Cheng, to defend his company in a statement, saying: "We strive to make each day at Pegatron better than the last for our employees. They are the heart of our business. That's why we take these allegations very seriously."
Not only are the reports disgracing for Pegatron, they also have the ability to hurt its business with Apple in the future. The tech giant has shown a recent interest in sourcing its products from different manufacturing partners, but it could go back to relying solely on Foxconn Technology Group if Pegatron continues to be troublesome. To be fair, Foxconnn has also been under fire for poor working conditions, but has not recently been cited for violations.
Pegatron employs more than 70,000 workers, and as it works to increase its speed and efficiency to keep up with Foxconn and maintain Apple's business, it'll need to continue to meet safety standards if it wants to stay in good spirits with Apple.
Don't Miss: Could a Lack of Subsidies Boost iPhone Sales?