As Investors Wait for Earnings, AT&T Is Busy Wooing Customers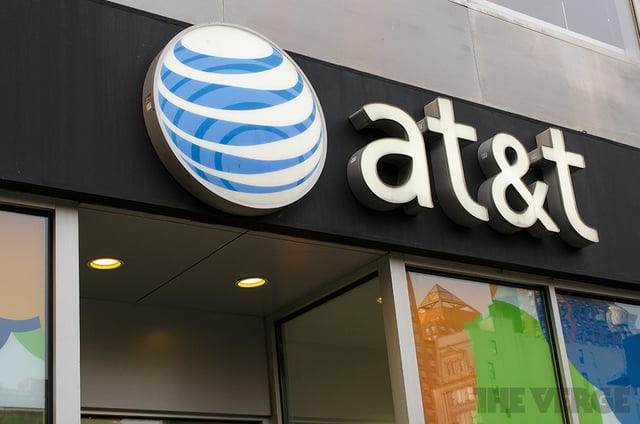 AT&T (NYSE:T) has unveiled two new Mobile Share plan options and discounts on Apple's (NASDAQ:AAPL) iPhone 5 as the company prepares to release its second-quarter earnings Tuesday.
The first Mobile Share option offers 300 megabytes of shareable data for $20 a month in addition to unlimited calls and texts, making the plan $50 a month for customers with feature phones and $70 a month for those using smartphones. This inexpensive option is targeting consumers who don't use much data and are looking to save on monthly phone bills.The second new plan offers 2 gigabytes of data, a full gigabyte more than AT&T has offered through data-sharing plans before, for an additional $50 per month.
"We've seen an amazing response from customers since we first launched AT&T Mobile Share plans about one year ago, and that's why we're expanding our Mobile Share choices to fit more customers," Mark Collins, AT&T Mobility's senior vice president of voice and data products, said in a company press release. "As of the first quarter of this year, more than 10 million connections have discovered the benefits of sharing data and unlimited talk and text."
AT&T is also offering a discount on the iPhone 5 for customers that aren't eligible for an upgrade, according to CNET. The phones are being offered at a $200 discount for the 16 GB, 32 GB, or 64 GB options. That means AT&T customers can get a 16 GB iPhone 5 regardless of whether their contracts are up, for $450.
Some have speculated that AT&T is offering the discount in order to sell excess inventory, as the iPhone 5S is expected to launch before the end of the year. The offer is available for all AT&T customers regardless if they are currently smartphone users.
Meanwhile, according to The Wall Street Journal, analysts are expecting that AT&T and Verizon Wireless (NYSE:VZ) won't continue to dominate the U.S. wireless market for long — competitors Sprint Corp. (NYSE:S) and T-Mobile US (NYSE:TMUS) have been increasingly aggressive in their attempts to gain market share and customers from AT&T and Verizon. There isn't much more room for growth in the U.S. wireless market, and any growth that does occur is expected to be among AT&T and Verizon's competition.
The majority of Sprint was recently purchased by Japanese telecom company SoftBank (SFTBY.PK), which has said it intends to take Sprint from a distant third in the U.S. market into a real competitor. T-Mobile has launched a new combined upgrade and insurance plan that for an additional $10 per month allows customers to upgrade their devices as frequently as every six months, also covering theft and accidental damage.
AT&T and Verizon created new upgrade plans in response, but it seems as though their duopoly on the American wireless market may soon end. For now, though, AT&T is hoping its new Mobile Share options and iPhone discounts will help draw in new customers while keeping old ones loyal.
Follow Jacqueline on Twitter @Jacqui_WSCS
Don't Miss: Apple Hacked: Anything to Worry About?