As iTunes Grows, Per-User Revenue Slows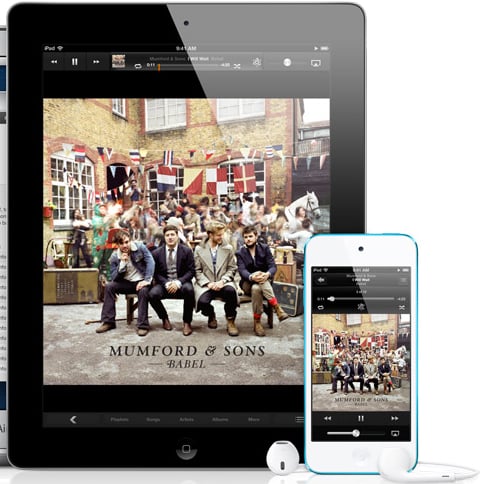 A recent analysis reveals that despite iTunes phenomenal user base growth over the past four years, its average per-user revenue has fallen. After Tim Cook revealed that the number of iTunes accounts reached 575 million last week, Horace Dediu at Asymco did some calculations to see what this meant for Apple's (NASDAQ:AAPL) annual revenues.
Based on the assumption that "it's unlikely for a consumer to have an iTunes account without owning or using an Apple product," Dediu tried to calculate how much each user was worth to Apple based on revenue per iTunes account. Using the "trailing twelve months' average quarterly revenues," the analyst figured that Apple was raking in about $300 per year from each of its customers.
This calculation seems to be in line with an analysis done by Morgan Stanley's (NYSE:MS) Katy Huberty earlier this month. Huberty assumed an account base of 500 million users and calculated that Apple's average per-customer revenue was $329.
However, Dediu's calculations also revealed an unusual trend. As Apple's customer base has grown, the revenue it derives from each customer has declined. Via Business Insider, Dediu stated, "That's to be expected and not a knock against Apple."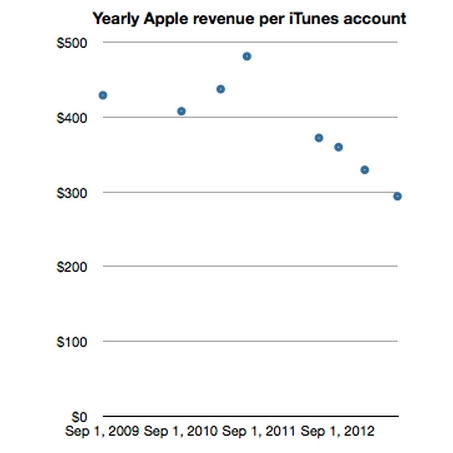 But why is this per-user revenue decline to be expected? Philip Elmer-Dewitt at CNNMoney posed this question to Dediu who explained that Apple's latest customers simply don't spend as much as its earlier users did.
"They are less likely to spend on media (or anything else) because they are less wealthy or live in countries which don't have the same patterns of consumption. The first 100 million iTunes users were in the U.S. and Europe. The latest 500 million are more likely to be in China, Asia the Middle East and Eastern Europe," stated Dediu via CNNMoney.
In fact, Dediu notes that "Each of the current 575 million accounts generates about half the revenue of the 100 million accounts of 2009." In this sense, Apple's per-user revenue decline is similar to the issues of the worldwide smartphone market, where rapid growth in emerging markets is inextricably tied to the lower profit margins of low-end devices.
Julie Bort at Business Insider suggests that Apple may soon remedy this per-user revenue decline with its new iTunes Radio service if users "buy music, not just stream music." Here's how Apple traded over the past week.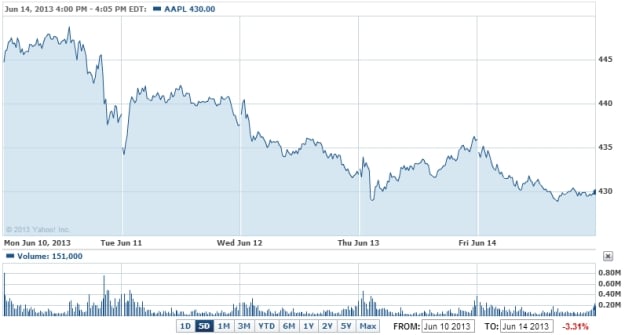 Follow Nathanael on Twitter (@ArnoldEtan_WSCS)
Don't Miss: Dan Frommer: iOS 7 Is the Fresh Start Apple Needed.