AT&T Sets This New Record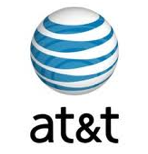 AT&T (NYSE:T) set holiday records in 2012, selling a total of 10 million smartphones — 8 million of which are expected to be Apple (NASDAQ:AAPL) iPhones, based on previous years of sales. In 2011, the tech company sold 9.4 million smartphones. It is expected that Samsung's smartphone sales will be in the 63 million range for their fourth quarter, a year-over-year increase of 75%.
Save time and make money with our LOWEST ADVERTISED PRICE EVER to help you achieve your financial goals in 2013. This is a LIMITED TIME OFFER, so get your Stock Picker Newsletter now!
"We believe the numbers from Samsung continue to point to our belief that Apple needs to accelerate its product release schedule and introduce a lower priced device," says analyst Gene Munster of Piper Jaffray, who predicts a 21 percent growth in iPhone sales and 35 percent increase year-over-year for smartphones.
Don't Miss: Should Vodafone Take This Deal?