Bad News for BP, Pandora Slides Despite Beating Estimates: Morning Buzzers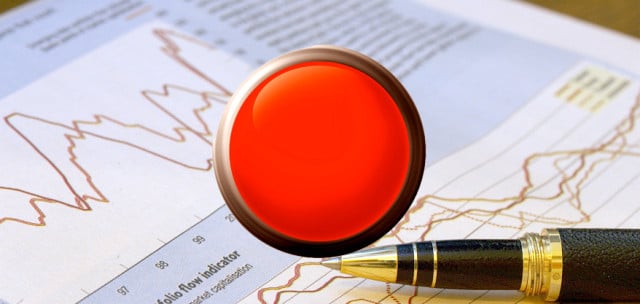 U.S. stock futures stayed steady Friday morning after a technical error caused trading on the Nasdaq to stop for three hours Thursday afternoon. Investors are waiting on a Commerce Department report due out later Friday for information on new home sales. Analysts are expecting to hear that new house purchases fell in July.
Futures at 8:30 a.m.: DJIA: +0.03%, S&P 500: +0.10%, NASDAQ: +0.15%.
Here's your cheat sheet to the stories buzzing this morning.
China Mobile (NYSE:CHL), the world's largest wireless company by subscribers, has started making equipment orders for the building of a 4G network. Chinese companies Huawei and ZTE each received 25 percent of the $3.2 billion contract, with European companies Ericsson (NASDAQ:ERIC), Alcatel-Lucent (NYSE:ALU), and Nokia (NYSE:NOK) receiving 10 percent each. Building a 4G network is seen as a crucial step toward the carrier finally getting Apple's (NASDAQ:AAPL) iPhone.
Pandora Media (NYSE:P) reported earnings that beat analyst estimates, but shares are down more than 7 percent in pre-market trading as the company's third-quarter forecasts came in below expectations. Pandora brought in revenue of $162 million, beating expectations of $156 million. Earnings per share were at 4 cents versus the 2 cents analysts had predicted. But for the third quarter, Pandora expects earnings per share to be between 3 cents and 6 cents, while analysts had guessed the figure would be 8 cents.
BP (NYSE:BP) is facing some bad news in its efforts to stop allowing more people and businesses to file claims against the company related to the 2010 Deepwater Horizon spill in the Gulf of Mexico. The deadline for compensation claims was set at April 2014 but is likely to be pushed back into 2015. Claims reached $9.6 billion at the end of June and are expected to continue rising.
ExxonMobil (NYSE:XOM) is selling some of the shares it owns in Iraq's West Qurna-1 oil field, according to a report from Reuters. Twenty-five percent of Exxon's stake is going to China's Petro China, and 10 percent is going to Indonesia's Pertamina. Exxon Mobil currently holds a 60 percent stake in the $50 billion project. The deal is expected to be completed within the next two to three weeks.
Follow Jacqueline on Twitter @Jacqui_WSCS
Don't Miss: Ted Cruz: Watch Out America, Obamacare Could Be Addicting.