Belgian Lawmakers Take Aim at Apple's 4G Network Policy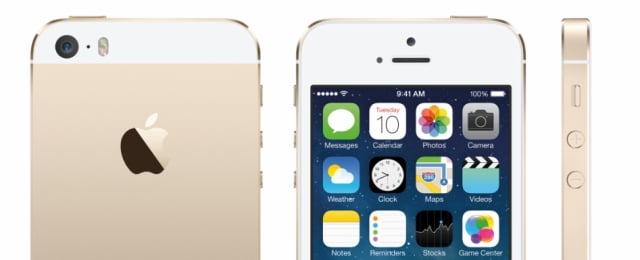 Some iPhone users in Belgium are celebrating today after a government official submitted a proposal that would make it illegal for Apple (NASDAQ:AAPL) to block 4G network access on iPhones that are not on the California-based company's preferred carrier in that country, reports MacRumors. Apple currently only allows subscribers on carrier partner Mobistar to use 4G connectivity on their iPhones.
Mobistar is the second-largest carrier in Belgium after the state-owned Proximus. Although rival carriers Proximus and Base also have 4G networks, their networks have not yet been certified by Apple and 4G access for iPhones on their networks is blocked by Apple. Because of this, 4G-compatible iPhones that are not on Mobistar's network in Belgium are forced to use the slower 3G service. Apple's iPhone 5, iPhone 5C, and iPhone 5S are all 4G-compatible.
According to Belgium's De Standaard news site, Deputy Prime Minister Alexander De Croo recently announced that a draft of the proposal has already been approved by the federal government. The proposal was submitted by Economy Minister Johan Vande Lanotte in response to multiple consumer complaints. Apple will be fined if it fails to comply with the new law, reports De Standaard.
Apple's 4G network certification process was criticized by Belgian carrier Base in a lengthy blog post last year. The company noted that it has been trying to confirm that its 4G network is compatible with Apple's devices for several months. According to Base, Apple refused to offer a timeline for the completion of the certification process and only said it would take "some time."
As noted by Base, it seems unlikely that its network is being excluded for technical reasons, since Apple's iPad is already operating on its 4G network. The company also pointed out that 4G-compatible devices from other smartphone makers such as Nokia (NYSE:NOK) and Samsung (SSNLF.PK) already have 4G access activated on their devices that are on Base's network.
"Although officially the argument for certification is provided, one should not take a genius to understand what the real motivation behind this is Apple's representations," stated Base via Google translation. Apple is purposefully delaying the certification of its 4G network in order to "protect its privileged partner in Belgium," wrote Base.
However, the carrier noted that Apple is punishing its own customers by deciding which iPhone owners get faster broadband mobile access and which ones have to wait. Base also accused Apple of violating the overall "principle of free and open mobile Internet access."
Here's how Apple traded on Friday.
Follow Nathanael on Twitter (@ArnoldEtan_WSCS)
More from Wall St. Cheat Sheet: