Billionaires Love These 10 Stocks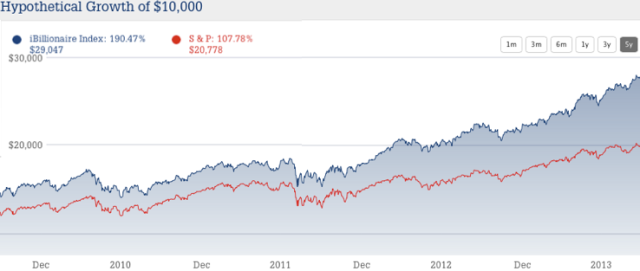 Investing like a billionaire is now easier than ever. A new index called the iBillionaire Index is designed to track and measure the performance of Wall Street's financial billionaires, allowing investors to follow the smart money.
Using mandatory 13-F filings found at the Securities and Exchange Commission, the index monitors portfolios of billionaires such as Warren Buffett, David Einhorn, Carl Icahn, Daniel Loeb, George Soros, and many more. The index is composed of the top 30 large-cap equities listed on the S&P 500 in which these billionaires have allocated the most funds.
While the iBillionaire Index just became available to the public, the firm has been tracking the data for several years. Over the past five years, the iBillionaire Index surged 190.5 percent, compared to the S&P 500's return of 107.8 percent. The firm is also expected to launch an exchange-traded fund in the future that will also track the billionaires.
Let's take a look at the 10 most popular stocks among the billionaires. Investors should keep in mind that specific hedging and trading strategies of each billionaire are still unknown.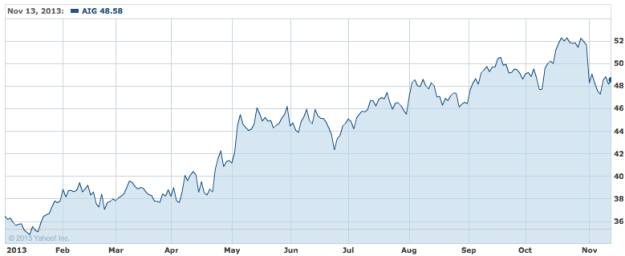 Index Weight: 4.27 percent
YTD Performance: 37.6 percent

Index Weight: 4.74 percent
YTD Performance: 81.2 percent

Index Weight: 4.84 percent
YTD Performance: 12.9 percent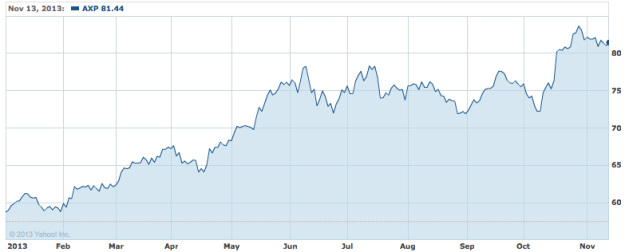 7. American Express (NYSE:AXP)
Index Weight: 4.86 percent
YTD Performance: 41.7 percent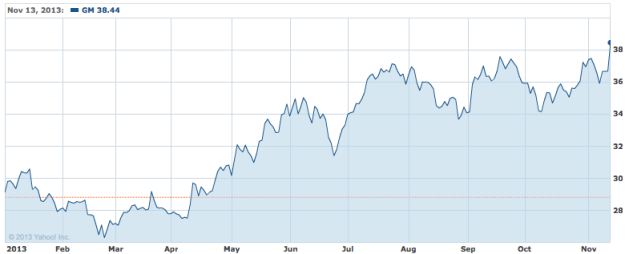 6. General Motors (NYSE:GM)
Index Weight: 5.04 percent
YTD Performance: 33.3 percent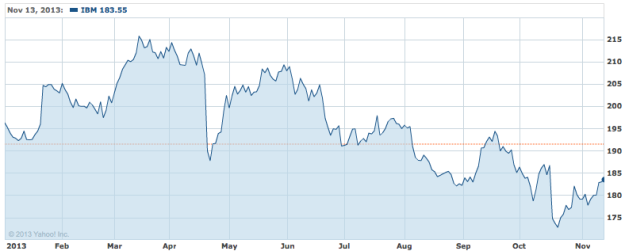 Index Weight: 5.05 percent
YTD Performance: -4.2 percent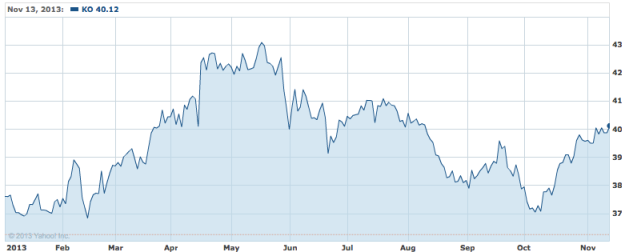 4. Coca-Cola (NYSE:KO)
Index Weight: 6.22 percent
YTD Performance: 10.7 percent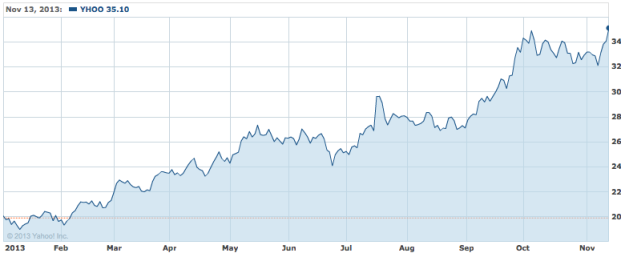 Index Weight: 6.90 percent
YTD Performance: 76.4 percent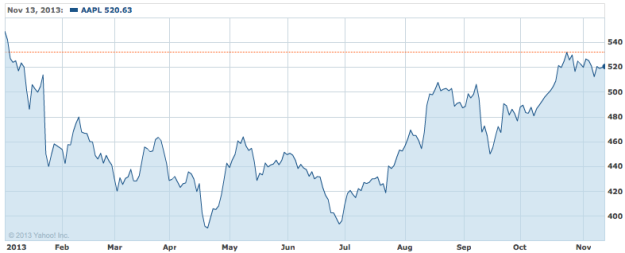 Index Weight: 6.98 percent
YTD Performance: -2.2 percent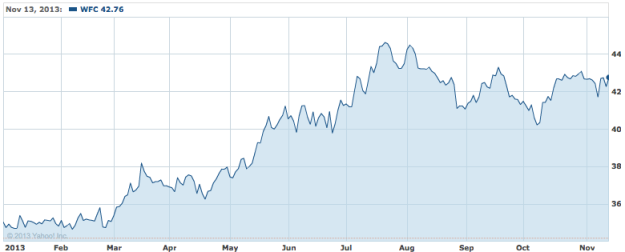 1. Wells Fargo (NYSE:WFC)
Index Weight: 7.29 percent
YTD Performance: 25.1 percent
Don't Miss: 10 Charts Reveal America's Dismal Jobs Situation
Follow Eric on Twitter @Mr_Eric_WSCS