Black Friday Scams: Why 'Deals' Are Misleading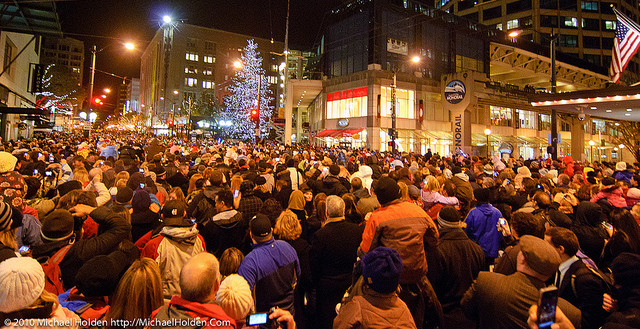 Everyone knows how the holidays have a way of inching earlier and earlier into the year — you've just finished carving your Halloween pumpkin and suddenly the radio clicks on with sleigh bells and "White Christmas." Now, the same thing is happening with Black Friday Sales, which have spread throughout the month of November for a lot of retailers. Not only that, but according to PC World, a lot of the deals offered aren't actually as good as they're made to seem.
Best Buy (NYSE:BBY), Target (NYSE:TGT), and Wal-Mart (NYSE:WMT) already have their Black Friday deals up online — Target's started on November 24, and Wal-Mart's deals began before that. "Black Friday 2013 is almost here, but we didn't want you to wait until the day after Thanksgiving for Black Friday deals, so we kicked off the savings a little early. We are counting down to Black Friday 2013 with, yes, even more deals, all day, every day," said Amazon (NASDAQ:AMZN) on its Black Friday Page, following in the same vein as Target and Wal-Mart.
While some retailers do have hefty sales, like Target's $100 gift card that it offers with each Apple (NASDAQ:AAPL) iPad Air sold, and Best Buy is cutting $170 off the HTC One. Still, PC World reports that NerdWallet's Matthew Ong believes a lot of the price cuts aren't what they seem — "The Black Friday label tricks consumers into sub-par deals, and that's exactly why retailers love the Black Friday brand, hype, and hoopla."
The Wall Street Journal gives one example with Amazon's sale on the Samsung 60-inch HDTV. The TV is being sold at a 45 percent reduction in cost compared to the list price of $1799.99. But the Journal reports the Decide.com listing that shows the TV has most recently sold at $1,297.85, and in October it was sold for $997.99 — around the same as what it's presently being sold for. Impressive sales gymnastics — but not exactly a great deal.
When confronted with this fact, an Amazon spokesperson told the Wall Street Journal that, "Showing the most 'recent' price can be somewhat arbitrary and could be confusing to our customers." Nerd Wallet examined twenty-five sale items this year for Black Friday and found that twenty-three of the twenty-five — or 92 percent — were sold for the same price in 2012′s Black Friday sales.
"Consumers automatically assume that everything in the store on Black Friday is a great deal. That's not even close to the truth. While stores certainly have some great deals on hand, many items advertised on Black Friday are selling for prices that consumers could have obtained them for as far back as last year," said the senior retail analyst at Nerd Wallet — Matthew Ong.
Don't Miss: Will Holiday Sales Drop This Year?