Black Friday Shoppers Snatch Up Apple's iPads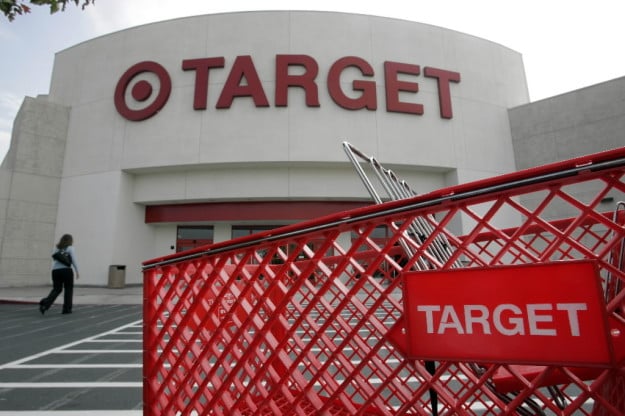 Apple's (NASDAQ:AAPL) iPad appeared to be a popular item for many Black Friday shoppers based on new reports from several major retailers. Target (NYSE:TGT) and Walmart (NYSE:WMT) recently announced that both the compact and full-size versions of Apple's iPad were top sellers during Black Friday, the traditional start to the holiday shopping season in the U.S.
Target reported that, "Electronics and toys were popular destinations" in its stores and noted that the iPad Air was an especially "hot item." According to data from consumer research company InfoScout via VentureBeat, various iterations of Apple's iPad device were the top three selling items sold at Target on Black Friday and accounted for over 18 percent of Target's total sales. Apple's 16GB iPad Air was the biggest seller and made up 8.2 percent of Target's total sales on Black Friday.
The second-ranked 16GB iPad mini accounted for 7.5 percent of Target's total sales, while the third-ranked 32GB iPad Air accounted for 2.4 percent of total sales. According to InfoScout, the 16GB iPad 2 took the No. 8 spot at Target with 1.4 percent of total sales while Apple's iTunes gift cards took the No. 9 spot with 1.3 percent of sales.
Altogether, Apple products took half of the top ten best-selling item rankings at Target and accounted for 22 percent of the retailer's total early sales. "Starting in the early morning hours of Thanksgiving Day on Target.com, through our Thanksgiving night store openings, traffic across all channels was strong," noted Target executive vice president and Chief Marketing Officer Jeff Jones.
Walmart also credited Apple's iPad for helping it set "record-breaking Black Friday results." Walmart noted that the iPad mini was one of its top-selling items both "in stores and online." Although Walmart did not specify how many iPads it sold, it noted that it sold a total of 1.4 million tablets during Black Friday.
Although it is unknown how many iPads Apple sold through its own retail stores, it should be noted that Apple handed out Apple Store gift cards this year in lieu of its usual merchandise discounts on Black Friday. This meant that shoppers could find many Apple products for lower prices at authorized retailers during Black Friday. The lack of price discounts at the Apple Store may have driven even more iPad buyers to shop at one of Apple's resellers this year.
Here's how Apple closed out Friday's shortened trading session.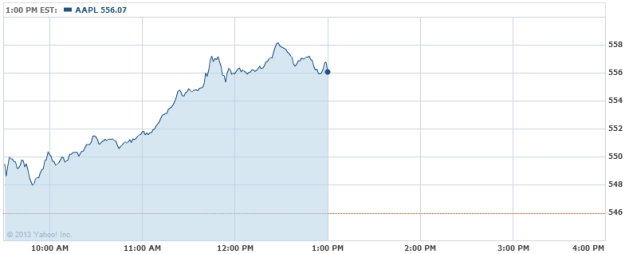 Follow Nathanael on Twitter (@ArnoldEtan_WSCS)
Don't Miss: Here Are Apple's New Black Friday Deals.