BlackBerry Bleeding Execs: 3 More Get the Boot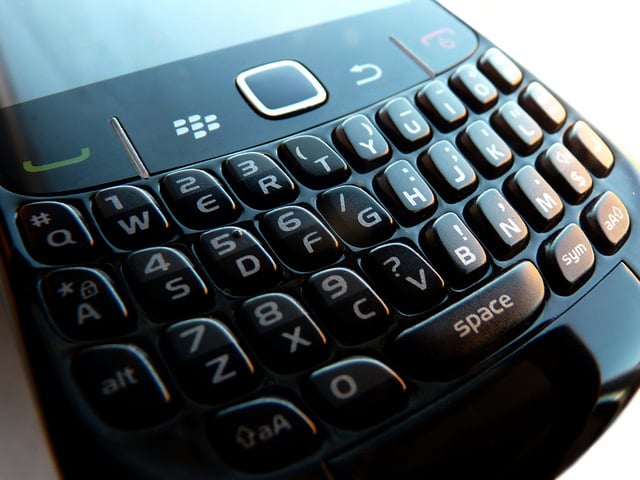 BlackBerry's (NASDAQ:BBRY) new CEO John Chen has fired three of the company's top executives, the company announced on Monday in a statement seen by the Wall Street Journal.
Chief Operating Officer Kristian Tear and Chief Marketing Officer Frank Boulben will be leaving the company now, the Journal reported, and Chief Financial Officer Brian Bidulka has been replaced by James Yersh and will only remain with BlackBerry to serve as an advisor to Chen through the end of the year. The Journal reports that BlackBerry will operate without a Chief Operating Officer or a Chief Marketing Officer for the time being, which places the responsibility for BlackBerry's turnaround almost completely on Chen.
"BlackBerry has a strong cash position and continues, by a significant margin, to be the top provider of trusted and secure mobile device management solutions to enterprise customers around the world," Mr. Chen said in a statement seen by the Journal. "Building on this core strength, and in conjunction with these management changes, I will continue to align my senior management team and organizational structure and refine the company's strategy to ensure we deliver the best devices, mobile security, and device management through BES 10, provide multiplatform messaging solutions with BBM, and expand adoption of QNX embedded systems."
This news comes after BlackBerry made the surprise announcement that it will not allow itself to be purchased after being on the auction block for months. Instead, the company fired CEO Thorsten Heins, instated Chen, and announced a huge turnaround effort. Skepticism about BlackBerry's chances for a successful turnaround despite Chen's attempts to instill investors confidence caused the stock to plunge after the announcement was made earlier this month.
Shortly thereafter, the company obtained $1 billion in financing from former bidder Fairfax Financial Holdings and announced that it will lay off 4,500 employees globally over the course of the next year. As a part of that effort, BlackBerry already laid off 175 employees in Texas earlier this month. As for the executives that were let go on Monday, the Journal said the choices weren't surprising as Tear and Boulben were both chosen by Heins.
For now, many are still skeptical that Chen will be able to revive BlackBerry in the face of competition from smartphone market leaders Apple (NASDAQ:AAPL) and Samsung Electronics (SSNLF.PK).
Follow Jacqueline on Twitter @Jacqui_WSCS
Don't Miss: Germany: Amazon Strikers Want Wage Change.