BlackBerry Blues Interrupted: Is Cerberus Considering a Bid?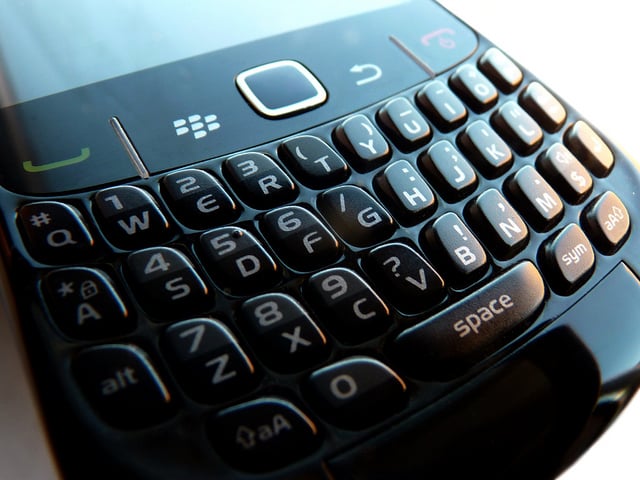 Finally, there's some potentially good news for BlackBerry (NASDAQ:BBRY), and it's all thanks to a multi-headed dog.
Not exactly, but the struggling Canadian smartphone maker does have private-equity firm Cerberus Capital Management LP to thank for its recent stock rise. BlackBerry shares were up 1 percent on Wednesday in New York, and although the appreciation was slight, it still reflected a reverse to the significant 33 percent slump Blackberry has witnessed over the past 12 months.
News of a possible BlackBerry bid from Cerberus helped rally the stock Wednesday, and although the New York-based firm has remained mum about the prospect, both Bloomberg and Reuters maintained their belief that Cerberus is considering an offer for the Waterloo, Ontario-based company. According to Bloomberg, Cerberus is known for its expertise of dealing with struggling companies, and such a deal could prove extremely valuable for the smartphone maker, which has watched its sales plummet and its consumer demand drop off.
Talks are still very much in their preliminary stages, but Cerberus is reportedly interested in signing a confidentiality agreement with BlackBerry that would allow it to access the company's financial data before making a decision on whether or not to offer a bid. BlackBerry's largest shareholder, Fairfax Financial Holdings, has also made a tentative buyout offer of $4.7 billion, but it remains unclear if that deal will ever come to fruition. Thus, Cerberus's new interest is especially significant for the smartphone company and its investors.
When asked about the buyout prospect, BlackBerry spokesman Adam Emery said to Bloomberg: "We do not intend to disclose further developments with respect to the process until we approve a specific transaction or otherwise conclude the review of strategic alternatives"; Cerberus also declined to comment.
Nonetheless, the reports finally reflect good news for a company that has suffered an onslaught of bad reports as of late. BlackBerry released its second-quarter earnings report last week, and although analysts had low expectations, the company's financial situation was even more dire than anticipated. BlackBerry was forced to predict that it could record $400 million in pre-tax charges related to cuts announced last month.
Those forecasts came true Tuesday, when BlackBerry published its Securities and Exchange Commission filings, and the stock only sunk from there.
BlackBerry expected contracted consumer demand for its devices thanks to rigid competitors like Apple (NASDAQ:AAPL) and Samsung Electronics (SSNLF.PK), but the company's sales figures made its bleak hardware prospects all too clear. BlackBerry's SEC filings even illuminated that it is struggling in the corporate world — a sphere in which it has always been able to successfully sell its devices thanks to secure email services.
Now, BlackBerry will continue to ride its wave of bad news and hope for a break in the action. Cerberus's potential bid no doubt shines a light into the darkness, but BlackBerry will need to see more confirmation before it start any kind of celebrating. In addition, Fairfax has until November 4 to make the decision about its buyout offer, so until then, BlackBerry will have to hold on to what it has.
Don't Miss: Did Samsung Unfairly Use Apple's Secrets?