BlackBerry CEO Begs Shareholders for Patience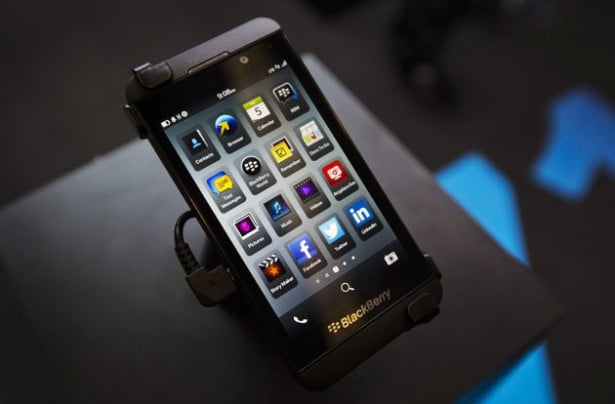 BlackBerry (NASDAQ:BBRY) Chief Executive Officer Thorsten Heins tried to ease shareholders' concerns at the company's annual meeting Tuesday, saying the company is on a path to turn its fortune around following highly disappointing sales of its new line of smartphones.
Two weeks ago, BlackBerry reported sales of its BlackBerry 10 line of smartphones had fallen below analysts' already modest expectations. Many analysts are skeptical that the struggling phone maker will be able to gain back lost market share in the face of competition from Apple's (NASDAQ:AAPL) iPhones and Samsung's (SSNLF.PK) Galaxy smartphones.
"BlackBerry will pursue every opportunity to create value for shareholders," Heins said at the meeting. "Our transformation is ongoing and in no way easy. This is a long-term transition for the company but I can assure you that we are pushing very hard."
Heins promised that the company would be releasing more phones running on the BlackBerry 10 operating system. Already this year, the company has put out its high-end full touchscreen Z10, in addition to the Q10 and the Q5 phones that feature the full QWERTY keyboard BlackBerry fans love.
The mood at the meeting was reportedly subdued compared to previous BlackBerry launch events earlier this year. Stock in the company plunged 28 percent after the company's earnings loss was reported, and more losses were forecast for the next quarter.
Heins isn't the only person who has some hope for BlackBerry. One analyst from TD Securities says that more time is needed to see how BlackBerry can perform in emerging markets with its low-end Q5 version of the Q10 smartphone.
However, given recent outages in BlackBerry's networks in emerging markets like Indonesia, others say success in those markets is unlikely. Some investors have called for the company to sell itself off, either as a whole or in parts, as they don't see any likelihood the phone maker will ever be able to compete in the heavily saturated market.
Follow Jacqueline on Twitter @Jacqui_WSCS