BlackBerry Considers Going Private, Apple Presses CEO for Innovation: Morning Buzzers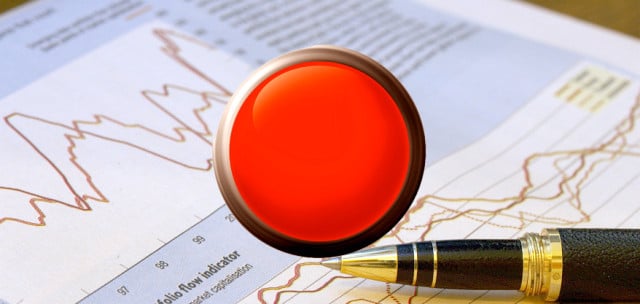 Futures are down Friday morning, as some positive Chinese data weren't able to assuage the fear associated with the country's larger overall slowdown. Japan, a country that has been a bright spot for investors this year due to Prime Minister Shinzo Abe's massive monetary stimulus, is also weighing on markets this morning — the country's debt load has passed 1 quadrillion yen for the first time, an amount of debt larger than the GDPs of France, Germany, and the U.K. combined.
Futures at 8:20 a.m: DJIA -0.20%, NASDAQ -0.08%, S&P 500 -0.23%
BlackBerry (NASDAQ:BBRY) is apparently open to going private, sources told Reuters, as the struggling company is running out of options to make itself more competitive and find a working solution to gain market share. BlackBerry's market value is now just $4.8 billion.
Apple (NASDAQ:AAPL) is pressing CEO Tim Cook to innovate further, Fox Business says. Concerns exist over the pace of products rolling out, especially ones that are fresh and dynamic. While the iWatch rumors continue to circulate, the company has been focusing on projects like lower-cost iPhones in order to better compete in markets where users are looking for cheaper smartphones. Apple and Samsung are also set to face off in court Friday to settle one of their many patent battles.
JPMorgan (NYSE:JPM) is being asked to admit wrongful conduct by the U.S. Department of Justice as it investigates Bear Sterns, the financial giant that JPMorgan acquired in the midst of the financial crisis, according to Reuters. At question are the bank's mortgage securities, which insurers are claiming were doomed to fail. Costs for litigation could exceed $6.8 billion, the bank said.
Goldman Sachs (NYSE:GS) is still getting hammered with accusations of aluminum price manipulation, with the firm repeatedly accused of alleged dubious business methods in aiming to keep the price of the metal artificially high, The Wall Street Journal reports. Viva Railings LLC and Regal Recycling Inc. have both started lawsuits against Goldman, alleging that the company hoarded aluminum.
Don't Miss: End of the Market Slump: Here's How it Happened.