BlackBerry Loses Two More Executives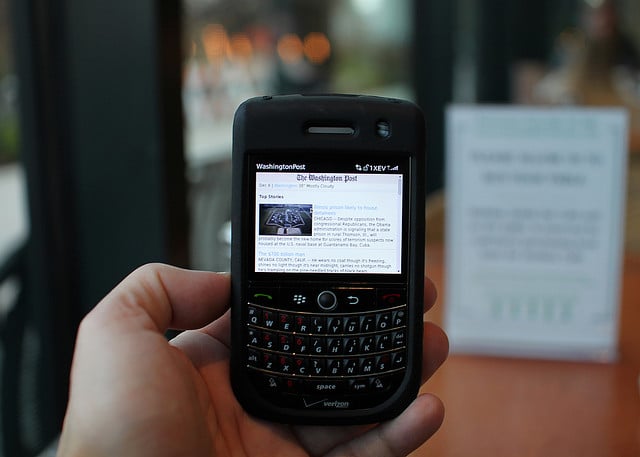 BlackBerry (NASDAQ:BBRY) is losing two more long-term executives as the struggling smartphone maker attempts to undergo a massive turnaround after abandoning plans to sell itself last month. According to a report from the Wall Street Journal, executive vice president of global sales Rick Costanzo and mergers and acquisitions strategy head Chris Wormald will be leaving the company in the coming weeks. Costanzo will be gone by early 2014, while Wormald plans to leave before the New Year.
BlackBerry has been laying off employees left and right as the company looks to restructure. Former CEO Thorsten Heins was fired and replaced with John Chen, who has said the company will be able to revive itself. At the beginning of the month, Chen wrote a letter to BlackBerry's enterprise customers, saying that, "We are very much still alive" and begging them not to ditch the company.
Last month, the Journal reported that three other top execs, who had been chosen by Heins, were getting the axe. "BlackBerry has a strong cash position and continues, by a significant margin, to be the top provider of trusted and secure mobile device management solutions to enterprise customers around the world," Chen said at the time, in a statement seen by the Journal. "Building on this core strength, and in conjunction with these management changes, I will continue to align my senior management team and organizational structure and refine the company's strategy to ensure we deliver the best devices, mobile security, and device management."
This adds to the 4,500 employees that the company announced it would be laying off over the next three quarters. The announcement was made after the company obtained $1 billion in financing from Fairfax Financial Holdings. That figure accounts for 40 percent of BlackBerry's total workforce, the Journal said.
BlackBerry is set to announce fiscal third-quarter earnings on Friday. Analysts believe the company will report major declines in all areas of its business. For now, many are still skeptical that Chen will be able to revive BlackBerry in the face of competition from smartphone market leaders Apple (NASDAQ:AAPL) and Samsung Electronics (SSNLF.PK).
Follow Jacqueline on Twitter @Jacqui_WSCS
Don't Miss: Can Verizon Make Good Use of Intel's OnCue?