BlackBerry Marks $1B Investment by Laying Off 175 Employees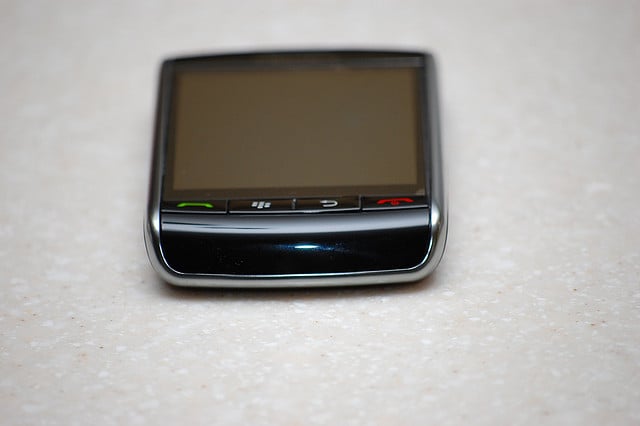 Here we go again.
According to AllThingsD, BlackBerry announced Wednesday that it has completed the convertible-debenture financing that will support a $1 billion investment from Fairfax Financial Holdings and a number of institutional investors. The new financing is meant to help the struggling Canadian tech company reignite success and rebuild itself after almost insurmountable losses. Despite investor pessimism, BlackBerry is confident in its plan and even turned down Fairfax's initial $4.7 billion buyout proposed in September to prove it.
After investors, analysts, and consumers were all but convinced that BlackBerry would orchestrate a sale, the smartphone maker instead announced in early November that it is plotting a massive company restructuring. Unfortunately, BlackBerry employes are already suffering from the decision, as the company laid off almost 200 workers at its U.S. headquarters in Irving, Texas, last week, and the job losses are only expected to mount.
Adam Emery, a BlackBerry spokesman, confirmed the layoffs to AllThingsD, saying: "We are in a period of transition and we must focus on enhancing our financial results to be in a better position to compete in this current mobile environment. As such, BlackBerry has implemented an ongoing workforce reduction that will impact approximately 4,500 employees globally over the next three quarters. Recent reductions included approximately 175 employees in Irving, Texas."
It will be interesting to see how BlackBerry fares in the near future, as many analysts have little optimism that the Waterloo, Ontario-based company can successfully resurrect sales after falling so far behind the likes of Apple (NASDAQ:AAPL), Google (NASDAQ:GOOG), and Samsung Electronics (SSNLF.PK).
After BlackBerry announced in August that it was considering a company sale, speculation grew over its valuable assets, potential buyout bids, and lucrative partnerships. However, those prospects all but faded before investors' eyes once the company announced on November 4 that it would not facilitate Fairfax's buyout and instead accept a $1 billion investment from the shareholder.
Former CEO Thorsten Heins left the driver's seat upon the announcement, and John Chen has now taken the reins until the smartphone maker can fully sort itself out. As the company's executive chairman and interim CEO, Chen will now receive $3 million in salary and bonuses, as well as restricted stock valued at $85 million, while Heins walks away with a termination payment of about $14 million.
Fifty-eight-year-old Chen now needs to take a struggling smartphone maker and rebuild confidence in the company's consumers and shareholders — and he has a steep hill to climb. BlackBerry stock was down 0.71 percent on Thursday, at $6.47 as of 1:45 p.m., reflecting a share price that investors would have laughed at just a few years ago.
Don't Miss: Sprint Gets Out of Dish's Way in Spectrum Auction.