BlackBerry Sanctions Pending After Outage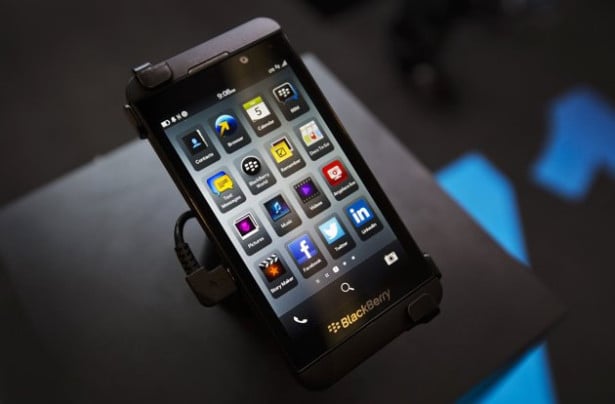 Ontario-based smartphone developer BlackBerry (NASDAQ:BBRY) is facing possible sanction action from the Indonesian government after an outage yesterday left about 6.3 million subscribers stranded without access to some messaging services.
Gatot Dewa Broto, a spokesman for the Communication and Information Technology Ministry, said it was the fourth outage of BlackBerry's network since April 2012.
"The sanctions are pending BlackBerry's report into the disruption and the government will also consult the nation's telecommunication regulatory board to see whether the incident violated local rules. We don't want to be seen as allowing this to happen time and time again," Broto said. He added that BlackBerry has about 6.3 million subscribers in Indonesia, up from 6 million in 2012 and 5 million in 2011.
"Still, BlackBerry probably won't reach the ministry's forecast of 7 million subscribers this year amid tighter competition from Google Inc.'s Android-powered smartphones," Broto said.
Spokesman for Blackberry, Matt Stewart, declined to confirm the ministry's figures for Indonesian subscribers but said the service interruption primarily affected web browsing, social networking, and BlackBerry Messenger.
The Jakata Post reports that Indonesia has imposed sanctions on BlackBerry before. In September 2009, the Indonesian government ended a two-month freeze on issuing licenses for new BlackBerry models after it opened a service center in Jakarta. In June, the ministry halted licenses for sales of new BlackBerry models pending the opening of a local branch office with after-sales service. Analysts suggest yesterday's outage may hinder BlackBerry's ability to sustain its market share in Indonesia, which is ranked as fourth out of the world's most populated nations.
BlackBerry's worldwide subscriber base has slipped dramatically to 72 million last quarter, from 76 million and 79 million in the preceding quarters. The company's stock price has also plummeted a massive 13 percent this year. A sign of yet more trouble to come was last week's weaker-than-anticipated sales of its Z10 handset, a new smartphone BlackBerry was depending on to reclaim its market share lost to Apple Inc.'s (NASDAQ:AAPL) iPhone 5 and Samsung Electronics Co.'s (SSNLF.PK) Galaxy S4.