BlackBerry Tries to Blow Off Z10 Discounts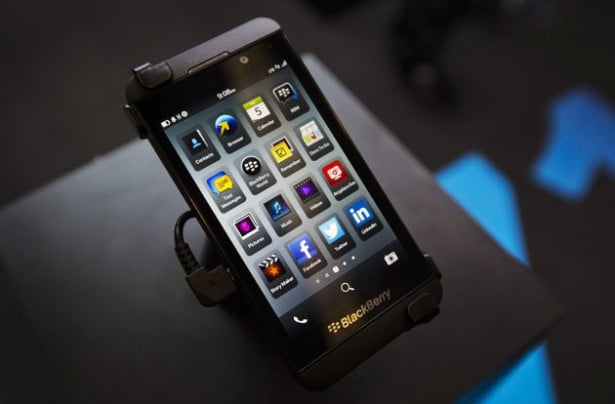 BlackBerry (NASDAQ:BBRY) is trying to downplay the impact of its shockingly low Z10 smartphone sales, but analysts aren't buying the company's stance on the issue.
Only four months after launching its new flagship smartphone, BlackBerry has had to cut prices for the device by up to 75 percent. AT&T (NYSE:T) and Verizon Wireless (NYSE:VZ) are selling the device for $99, down from $199, with a two-year contract. Amazon.com Inc. (NASDAQ:AMZN) and Best Buy Co. (NYSE:BBY) are offering the Z10 for just $49 with a contract signing.
Offering discounts is a common practice in smartphone marketing, but analysts believe the recent BlackBerry cuts are too big and too soon after the phone's release to be anything but bad news. Nomura Equity Research analyst Stuart Jeffrey told CNBC: "Having price cuts this early before a new product is actually announced seems unusually early to us. It seems hard not to conclude there is excess inventory."
BlackBerry has responded to the criticism by saying that it's offering discounts in preparation for the launch of its new A10 smartphone that's set to hit the market this fall. "It's part of life cycle management to tier the pricing for current devices to make room for the next ones," a BlackBerry spokesman wrote in an email to The Wall Street Journal. "This is just one element of our marketing strategy that will ensure we remain aggressive in a very competitive market landscape."
Many aren't buying that logic. All Things D said: "But slashing the price of a 4-month-old device like the Z10? And by as much as 75 percent? That's a price cut that seems both surprisingly early and deep — even if BlackBerry's new A10 smartphone is expected at market this fall."
Jeffrey believes BlackBerry's best option would be to become more focused on app development, essentially becoming a services company more than a hardware company. Jeffrey and other analysts are cynical about BlackBerry's prospects of competing with smartphone industry giants Apple (NASDAQ:AAPL) and Samsung (SSNLF.PK) in addition to Google's (NASDAQ:GOOG) popular Android operating system.
BlackBerry was depending on sales of its touchscreen Z10 and keyboard-equipped Q10 models to turn its struggling fortunes around, but unfortunately for the company, those numbers came in well under analysts' already modest estimates.
Don't Miss: Will Apple's Courtroom Loss Change Business Everywhere?
Follow Jacqueline on Twitter @Jacqui_WSCS