BlackBerry Wants a Buyer by November, GSK Cancer Drug Fails: Morning Buzzers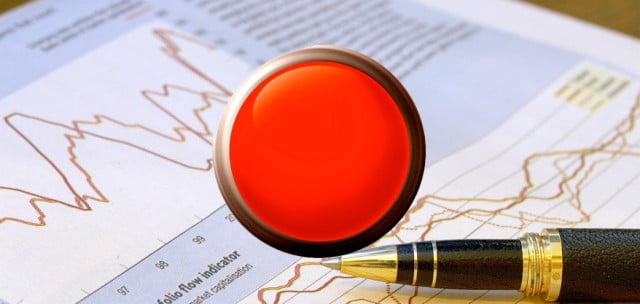 U.S. stock futures remained steady this morning after the market received some mixed data on the health of the labor market. A study on payrolls from the ADP Research Institute showed that payrolls grew in August by 176,000 workers, which was below analyst estimates that expected a 184,000 gain. A different report showed that fewer Americans filed for unemployment last week with jobless claims falling 9,000 in the week that ended August 31.
Futures at 8:30 a.m.: DJIA: +0.03% S&P 500: +0.11% NASDAQ: +0.18%
Here's your cheat sheet to what's buzzing this morning:
BlackBerry (NASDAQ:BBRY) could have a buyer as soon as November, according to people familiar with the matter who spoke to the Wall Street Journal. The sources said BlackBerry has been in talks with parties interested in buying the company as a whole or in pieces since the struggling smartphone maker announced it would explore some "strategic alternatives" in August. The board of the company wants the sale process to move quickly and is hoping to find a buyer by November.
LinkedIn (NYSE:LNKD) priced its share offering at $223 a share on Wednesday, which brings the total amount of stock the company is selling to $1.2 billion. That price is 6.7 percent less than where the stock closed after trading on Wednesday. According to Bloomberg, LinkedIn is hoping for the offering to close on September 10. The professional social network has doubled its membership and seen its stock price increase fivefold since 2011.
Qualcomm (NASDAQ:QCOM) is joining Samsung (SSNLF.PK) in the smart watch game. Samsung debuted its Galaxy Gear wearable device yesterday, and though it got less media attention, Qualcomm also introduced a similar device called Toq. Qualcomm's device is similar to Samsung's in that it syncs with a user's smartphone to show texts and emails without the inconvenience of having to take your phone out of your pocket. Toq currently only works with Google's (NASDAQ:GOOG) Android operating system, but the company is considering making the device Apple (NASDAQ:AAPL) iOS compatible as well.
GlaxoSmithKline's (NYSE:GSK) new cancer drug has failed a primary endpoint in a Phase-3 trial, showing that the drug did not help those with melanoma live disease-free for longer than a placebo. U.K paper the Guardian described the treatment as "high risk, high reward," and said that Glaxo would continue testing the drug, called Mage-A3, to treat melanoma in those with certain genetic traits and other cancers such as lung cancer.
Follow Jacqueline on Twitter @Jacqui_WSCS