BlackBerry Wants to Text a Turnaround Story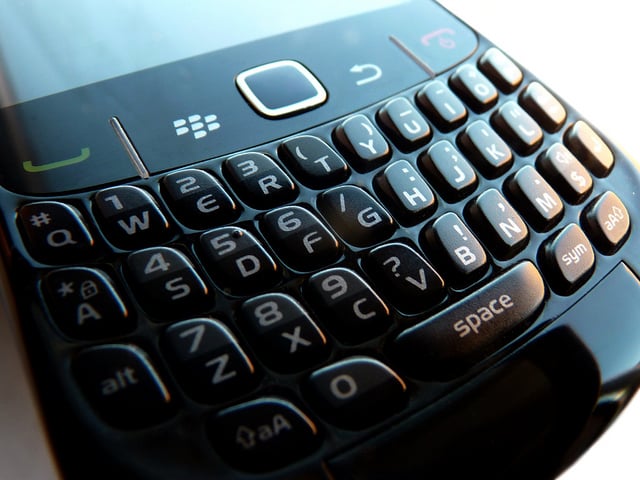 The maker of the BlackBerry (NASDAQ:BBRY) smartphone said in a press release earlier this month that it would explore "strategic alternatives to enhance value and increase scale in order to accelerate BlackBerry 10 deployment." The statement, released before the markets opened August 12, explained that a special committee would consider several options: joint ventures, partnerships, or even a sale of the company.
BlackBerry has struggled to compete in the difficult smartphone market. The company arguably invented the smartphone with its BlackBerry, and the device dominated the market for several years after its release in 2003. But with the launch of devices like Apple's (NASDAQ:AAPL) iPhone and handsets run on Google's (NASDAQ:GOOG) Android, BlackBerry's share of the worldwide smartphone market dropped from 20 percent in 2009 to just 5 percent last year.
The smartphone maker's decline is a familiar story, so the August 12 announcement is not all that surprising. What is surprising is that just a few months ago, all the company's actions indicated it was committed to moving forward with its new platform, BlackBerry 10.
The company meant for BB10 and its two new devices — the touchscreen Z10 and the Q10 with a mini keyboard favored by many BlackBerry users — would help it carve out a new foothold in the smartphone market. The first quarter was slated to be BlackBerry's first opportunity to prove that it was making a comeback. However, the company's struggle to compete against the iPhone and Samsung's (SSNLF.PK) Galaxy line of smartphones resulted in a loss of 13 cents per share on sales of $3.1 billion. When it reported first-quarter results, the company also forecast a loss for the current quarter, which caused shares to plummet.
Now, sources told The Wall Street Journal that the company's highly profitable BlackBerry Messenger, an Internet-based instant messenger known commonly as BBM, could be spun off as a subsidiary. To industry experts interviewed by the publication, this indicates that the smartphone manufacturer may be considering restructuring its assets to prepare for the sale of the company. Because the service is one of the most lucrative aspects of BlackBerry's business, that decision would be logical. While BBM generates only about 20 percent of the company's revenues, it accounts for the bulk of BlackBerry's profits. BBM has about 60 million monthly active users, according to BlackBerry.
Comparatively, BlackBerry's hardware business creates most of the company's revenue but hardly any profit, especially as BlackBerry continues to be outsold by Android handsets, iPhones, and even Microsoft (NASDAQ:MSFT) Windows Phones. In the second quarter of 2013, Nokia (NYSE:NOK) sold twice as many of its Windows-powered Lumias than BlackBerry sold of its Z10 and Q10 smartphones.
BlackBerry CEO Thorsten Heins said in May that BBM would become available on smartphones other than BlackBerrys during the summer. "We have announced our plans to offer this trusted mobile messaging service to iPhone and Android users sometime this summer," a BlackBerry spokeswoman told the Journal. "We have made no further announcements."
Analysts see the introduction of BBM to other handsets as a means for the company to compete with popular messaging services like WhatsApp and WeTalk. But "there is a great opportunity in bringing BBM to other platforms as people look for the right service to have even more engaged conversations on their smartphones," the spokeswoman said in her response to the Journal. "People are also becoming leery of how they share their personal information and mobile communication services need to be built for that. They are also looking for a simple, customizable interface and BBM brings that."
Rumors that Blackberry was considering a leveraged buyout or going private began last year, when Timothy Dattels, the former Goldman Sachs executive who will chair the special committee, was first appointed to BlackBerry's board of directors. His nomination in June 2012 followed closely behind the company's decision to hire JPMorgan and Capital Markets to help it evaluate possible new business strategies, which included an overhaul overhaul of its operations.
The speculation was given new life at the beginning of August after Reuters quoted sources who said that BlackBerry was considering going private so that its turnaround plans could be launched away from the pressure of Wall Street.
But some analysts see the possibility of a turnaround unlikely. After all, BlackBerry's new line of high-end phones were introduced into an already saturated market. Meanwhile, Samsung reported results that fell short of expectations, and, in April, Apple reported its first quarterly profit decline in more than 10 years. Furthermore, at the mid to low end of the market, competition is even fiercer, with Chinese manufacturers Huawei Technologies and ZTE (ZTCOF.PK) scooping up market share.
"While a change in structure could result in a higher stock price in the near term, we do not envision any changes that would help BlackBerry reverse the significant smartphone share loss or rapid decline in service revenues," BMO Capital markets analyst Tim Long told Reuters.
Follow Meghan on Twitter @MFoley_WSCS