BlackBerry's App Philosophy: Quantity, Not Quality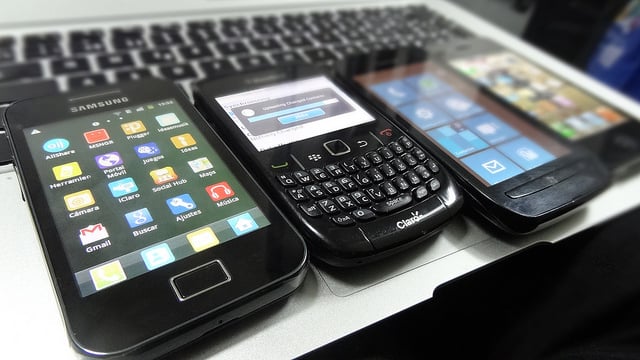 It's not news that apps for the BlackBerry (NASDAQ:BBRY) 10 operating system are far behind apps from Apple (NASDAQ:AAPL) and Google's (NASDAQ:GOOG) Android in quality, but it was recently discovered that part of the reason for this is BlackBerry's willingness to allow developers to create thousands of basically identical apps that flood BlackBerry's app store.
Berry Review reports that one developer in particular, Hong Kong-based S4BB, has more than 50,000 apps on BlackBerry 10. Most of those apps are low quality and function around the same template. The site said that between 20 and 30 of these options are actual quality apps, while the rest are low-quality, almost useless options "stretching the definition of an app." BlackBerry brags that it now has a total of 120,000 apps, but that figure isn't so impressive if you take into account that many of them are almost the same and have not been appealing to users.
Mashable pointed out that the sheer number of apps an operating system offers doesn't really matter if they're not apps that smartphone users care about. Microsoft (NASDAQ:MSFT) has faced similar problems with its Windows Phone, which doesn't even have Facebook's (NASDAQ:FB) Instagram yet.
One major problem BlackBerry faces in the app department is that its operating system hasn't been embraced by developers. BlackBerry's ever-shrinking market share is part of that problem, but it also just gives developers too many options, including importing an Android app, creating a native app using the BB10 framework, or creating an HTML5 app.
According to the Mashable report, all these options leave developers confused about how to proceed, and since BlackBerry 10 devices have not been able to compete against Apple or Samsung's (SSNLF.PK) devices running on Android, they have little incentive to attempt to navigate the complicated world of BlackBerry apps.
Mashable recommended that BlackBerry offer better incentives to developers of apps that consumers want and that the company clean up its development strategy to settle on one option. The website said BlackBerry should also limit the number of apps a developer can submit, a strategy that Apple has employed.
Unfortunately for the BlackBerry lovers left in the world, since the company has tentatively decided to put itself on the auction block, for now there doesn't seem to be much incentive for the company to make changes until a buyer is found.
Follow Jacqueline on Twitter @Jacqui_WSCS