BlackBerry's Latest Struggles: More Layoffs As Device Sales Slide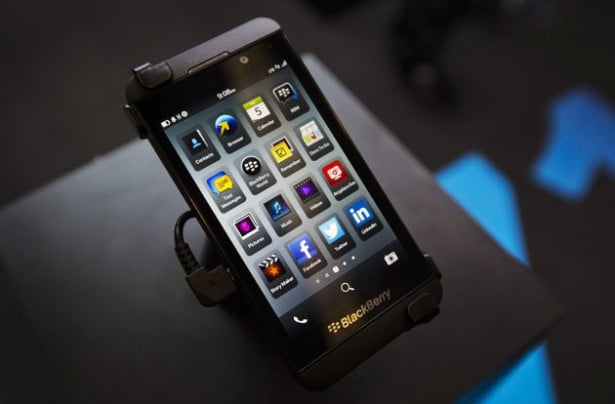 Troubled smartphone maker BlackBerry (NASDAQ:BBRY) has fired 250 employees from a Waterloo, Ontario, product-testing facility after laying off thousands of workers in the past year.
A spokesman from the company confirmed the report to All Things D, saying: "These employees were part of the New Product Testing Facility, a department that supports BlackBerry's manufacturing and R&D efforts. This is part of the next stage of our turnaround plan to increase efficiencies and scale our company correctly for new opportunities in mobile computing."
BlackBerry has struggled in the face of competition from industry giants Apple (NASDAQ:AAPL) and Samsung (SSNLF.PK). At the end of June, the company reported that sales of its BlackBerry 10 line of smartphones failed to meet analysts' already modest expectations. BlackBerry had been banking on those phones to turn the company's fortunes around.
At the beginning of the month, CEO Thorsten Heins implored shareholders for patience at the company's annual shareholders meeting. "BlackBerry will pursue every opportunity to create value for shareholders," Heins said. "Our transformation is ongoing and in no way easy. This is a long-term transition for the company but I can assure you that we are pushing very hard."
Heins went on to say that the company would release more phones running on the BlackBerry 10 operating system, but analysts are skeptical that the company's devices can gain back market share from the popular Samsung Galaxy phones and Apple iPhones.
The company was recently forced to offer huge discounts on its new Z10 smartphone, a bad sign so soon after the device's release. Only four months after the phone came out, the Z10′s price was cut from $199 to $99 with a contract at AT&T (NYSE:T) and Verizon Wireless (NYSE:VZ). The device is available from Amazon (NASDAQ:AMZN) and Best Buy (NYSE:BBY) for just $49 with a contract signing.
As of March, BlackBerry employed 12,000 people after cutting 5,000 jobs last year.
Follow Jacqueline on Twitter @Jacqui_WSCS
Don't Miss: Cramer on Apple: Not as Bad as the Analysts Say.