BP Gives Shareholders Good News, Apple Beats Estimates: Morning Buzzers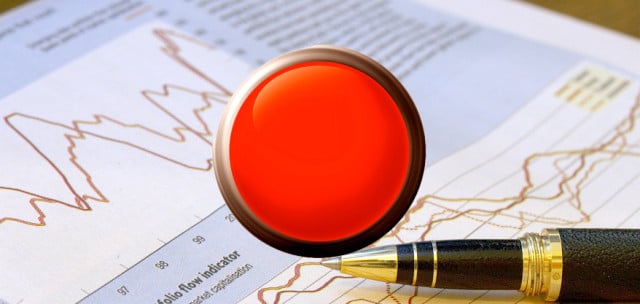 U.S. stock futures fluctuated on Tuesday morning ahead of the Federal Reserve's policy meeting. The Fed is expected to continue with its current $85 billion a month bond purchases as uncertainty in the wake of the government shutdown has left the economy too shaky to begin cutting stimulus. Data on retail sales and consumer confidence is due later today.
Futures at 8:30 a.m.: DJIA: +0.09% S&P 500: +0.05% NASDAQ: +0.04%
Here's your cheat sheet to what's buzzing this morning:
Apple (NASDAQ:AAPL) gave decidedly okay results in its earnings report yesterday evening. Revenue grew 4.2 percent to $37.47 billion, beating the mean analyst estimate of $36.84 billion, and Apple's own guidance of between $34 and $37 billion. Earnings fell 4.7 percent on the year to $8.26 per diluted share, also beating the mean analyst estimate of $7.93 per share. Apple's guidance for next quarter wasn't exactly impressive as gross margin is expected in a range between 36.5 and 37.5, down from 38.6 percent in the first-quarter of 2012.
BP (NYSE:BP) had some good news for shareholders in its third quarter earnings report. Underlying replacement profit came in ahead of estimates despite dropping from $5 billion a year ago to $3.7 billion. BP also promised to sell off $10 billion in assets over the next two years and return the proceeds to shareholders, and the company's dividend was up 5.6 percent to 9.5 cents a share. But the Deepwater Horizon oil spill was still looming over BP, which raised the total cost of the spill from $42.4 to $42.5 billion.
UBS (NYSE:UBS) has reported a 577 million franc ($644.2 million) profit during the quarter, beating analyst estimates, but the Swiss bank also warned that legal costs could increase as UBS said it has received requests from various authorities regarding its foreign exchange businesses. Swiss authorities have demanded that UBS set aside more funds for litigation, and so UBS likely won't reach its 2015 profit goals. The results caused shares to drop in Swiss trading this morning.
Morgan Stanley (NYSE:MS) is reportedly in discussions with the Federal Reserve for the bank to buy back more stock in 2014, the Wall Street Journal reports. Morgan Stanley bought back $500 million of its own stock this year for the first time since the financial crisis. Morgan Stanley is looking to raise its return on equity, which is still behind other banks despite strong earnings reports in recent quarters that have raised the stock price 52 percent thus far this year. The Journal noted that it's unclear if the buyback amount will be more or less than this year.
Follow Jacqueline on Twitter @Jacqui_WSCS
Don't Miss: Here's Why BP's Third-Quarter Earnings Promise Recovery.