BREAKING: iPad2 is Thinner, Faster, and Stronger
Engadget is live at Apple's (NASDAQ:AAPL) iPad 2 launch event. Here's the breaking news:
Apple has just made its second-generation iPad official! It features a dual-core A5 chip and, finally, cameras, both front and rear! The new CPU is said to be up to twice as fast, with graphics performance up to nine times better than on the original iPad, while power requirements have been kept the same.

The iPad 2 is 33 percent thinner than its predecessor, at a mind-melting 8.8mm, and will ship in two variants: white and black. It'll be available on both AT&T (NYSE:T) and Verizon (NYSE:VZ).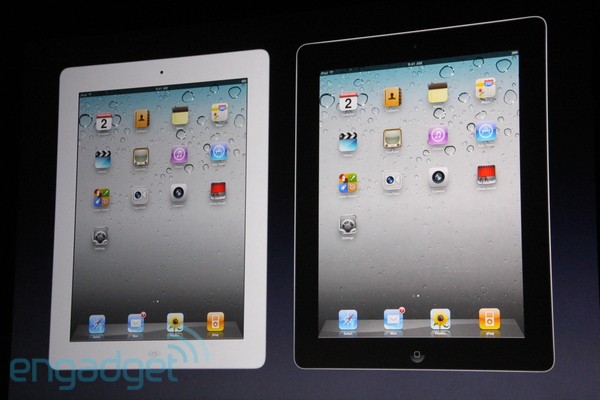 You can watch them live blog with more pics from Apple here >>