California Law Could Require Apple and Others to Install Smartphone 'Kill Switch'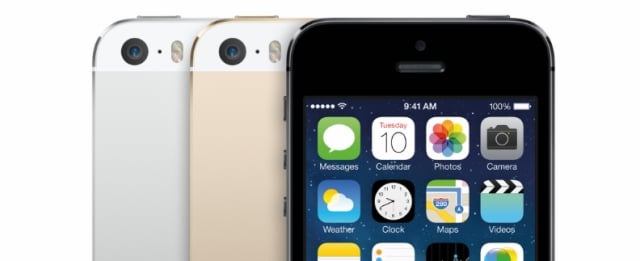 New legislation proposed in California may soon require all mobile devices sold in the state to have a "kill switch" function that can disable stolen devices. The legislation was introduced by Senator Mark Leno, who noted that the law is intended to curb the increasingly widespread problem of smartphone theft in the state. If the legislation passes, it could compel smartphone vendors and wireless carriers like Apple (NASDAQ:AAPL), Samsung (SSNLF.PK), AT&T (NYSE:T), and Verizon (NYSE:VZ) to pre-equip devices sold in California with the automatic anti-theft feature by 2015.
"With robberies of smartphones reaching an all-time high, California cannot continue to stand by when a solution to the problem is readily available," stated Senator Leno via the Senate District 11 website. "Today we are officially stepping in and requiring the cell phone industry to take the necessary steps to curb violent smartphone thefts and protect the safety of the very consumers they rely upon to support their businesses."
According to statistics cited by Senator Leno, over 50 percent of robberies in San Francisco involve the theft of a mobile phone and over 1.6 million Americans were robbed for their smartphones in 2012. The new smartphone security feature requirement would presumably cut down on these types of crimes since the devices would be rendered inoperable by the kill switch feature.
Apple's iPhones already come with a similar theft deterrent feature known as Activation Lock. According to Apple, this feature prevents thieves from disabling the Find My iPhone application even if the phone data is erased. It also requires the owner's Apple ID and passcode in order to reactivate the phone. However, as noted by the San Jose Mercury News, Activation Lock is currently an optional feature that must be activated by the customer.
The new law would require Apple and other smartphone vendors to include a pre-enabled kill switch feature. Wireless carriers would also be prohibited from discouraging consumers from using the feature through the terms of their service contracts. However, the law would allow consumers to opt-out of the service if they wanted to.
According to industry experts cited on the Senate District 11 website, smartphone vendors and wireless carriers have financial reasons for not using anti-theft technologies. These experts estimate that the replacement of stolen mobile devices is a $30 billion industry in the U.S., while the country's four biggest carriers make approximately $7.8 billion a year on theft and loss insurance products.
However, a wireless industry trade group disagrees with California's approach to the problem. CTIA – The Wireless Association argued that a kill switch could potentially be targeted by hackers, reports Patently Apple. The organization believes a better solution would be an expanded stolen phone database that would help remove the market for stolen devices.
Follow Nathanael on Twitter (@ArnoldEtan_WSCS)
More from Wall St. Cheat Sheet: