Can a New iPad Mini Placate Apple's Concerned Board?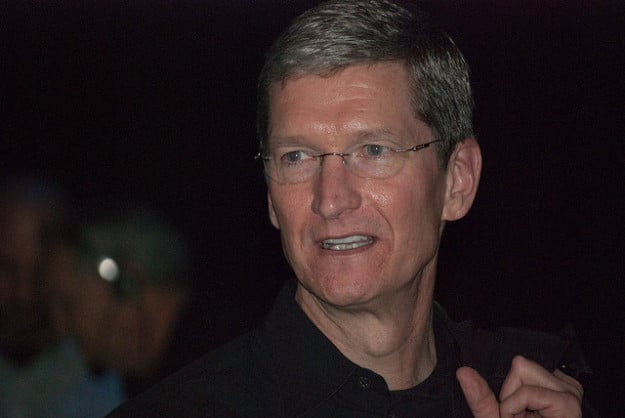 Apple (NASDAQ:AAPL) looks like it is getting ready to go full gear starting at the end of this year, as lagging performance and increased competition is pushing the company into crunch time.
An iPad mini with retina display and a slimmed down, full-size iPad are expected to make their way into the marketplace this fall, according to Bloomberg, in an attempt to revitalize the American tech company amid a stock performance that has been lackluster.
Whether this is enough to placate Apple's board, though, remains unclear. The board has been concerned with the pace of innovation in the post-Steve Jobs era, and while the iPad mini is certainly a hotly awaited product in the Apple community, it is not exactly a new product. The board and fans alike are waiting for the much-rumored iWatch and the hinted TV that Apple has in the works as products that will help Apple continue to define trends in the tech space.
CEO Tim Cook did hint during the last quarterly earnings call that Apple's "key catalysts will be — always will be — new products and new services, and these are above in existing categories that we're in and in new categories," an omen of things to come.
But with a rumored cheap iPhone looming as well as the iPad duo, Cook could be set to revitalize the company's earnings, according to an analyst note from Piper Jaffray. It's something that could potentially placate Apple's board and put the company in a better position as it prepares to roll out products next year, one of which should be the so-called iWatch in mid-2014, according to the same note.
Most recent headlines for Apple have dealt with trade and patent spats with rival Samsung (SSNLF.PK). The International Trade Commission banned certain iPhones and iPads from being imported into the United States as patent wars with Samsung continue, but the Obama administration overturned the decision, leaving Samsung faced with a similar ban on certain phone models, though the legal matters at issue aren't exactly the same.
The iPad mini will certainly be something for Apple enthusiasts to look forward to, and not only for the product itself. Healthy margins between 20-25 percent on the device will contribute to earnings growth, the analyst note from Piper Jaffray said.
Ironically, the new iPad could be using LCD panels sourced from Samsung to cope with high demand for the product. The full-size iPad will have a 9.7-inch screen and the mini will come in at 7.9 inches.
Don't Miss: Are Apple's Patent Claims Sharper Than Samsung's?