Can Apple Prevent This Big U.S. Ban From Kicking In?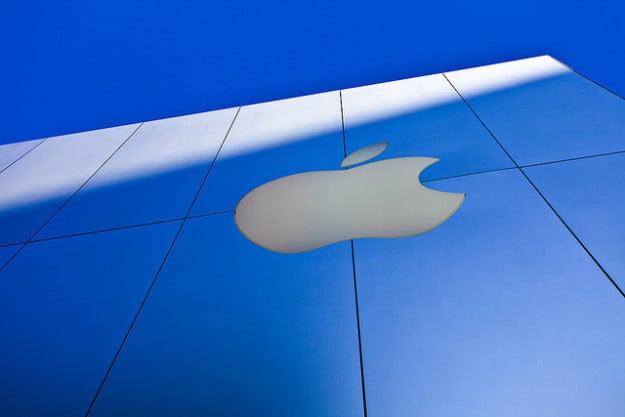 On Monday, Apple (NASDAQ:AAPL) filed papers asking the International Trade Commission to stay an import ban on some older models of iPhones and iPads, which is due to take effect on August 5. The ITC issued the import ban after Samsung (SSNLF.PK) appealed a preliminary ITC decision that ruled Apple did not violate Samsung's patents.
In the filing, Apple argued that it will suffer "irreparable harm" if the ban is allowed to go forward, since it "will lose not only sales of its iPhone 4 and iPad 2 3G products, but also the opportunity to gain new smartphone and tablet customers who otherwise would have purchased these entry-level Apple devices."
Apple also noted that the import ban will adversely affect some carriers. Although the names of the carriers were redacted, the filing stated that the products that will be banned have already been purchased, and that "they remain very popular and are strong sellers for the GSM carriers."
It is quite likely that one of the carriers Apple was referring to is AT&T (NYSE:T), since the ITC's ruling bans the importation and sale of AT&T versions of the iPhone 3G, iPhone 3GS, and iPhone 4.
Apple states that there is "a likelihood of success on appeal and, at a minimum, has shown that it has a substantial case on the merits." However, even if Apple is able to overturn the import ban on appeal, "Apple will have no recourse to redress this harm."
On the other hand, Apple points out that Samsung can recover any damages from the stay on the import ban through a patent infringement suit that the company is currently pursuing in a court in Delaware.
Apple also notes that the patent the ITC based its decision on is a standard-essential patent, or SEP, which Samsung refuses to license to Apple under FRAND (fair, reasonable, and non-discriminatory) terms. Apple has repeatedly argued that Samsung never made a fair offer to license its patented technology, and has instead worked against the interests of consumers by demanding exorbitant licensing fees for industry standard patents.
According to the ITC rules, the import ban can be overturned by a veto during a 60-day Presidential Review period. However, most observers believe this is unlikely to occur, since the ITC's presidential veto power has only been used five times since the commission was founded in 1916. However, even if the import ban is allowed to take effect, Apple can still appeal the ITC's ruling to the Federal Circuit.
Here's how Apple has traded over the past five days.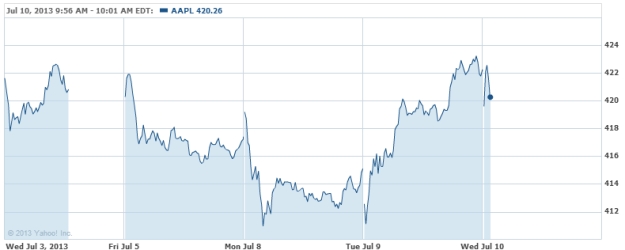 Follow Nathanael on Twitter (@ArnoldEtan_WSCS)