Can Apple's App Store Ranking System Still Be Gamed?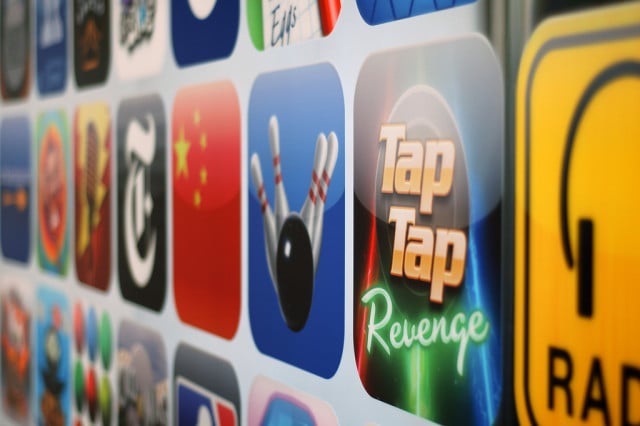 Apple's (NASDAQ:AAPL) App Store has undergone various tweaks to its app ranking system since its debut in July 2008. Many of these adjustments were implemented to improve the overall accuracy of Apple's App Store app rankings. Other tweaks were specifically aimed at app developers that try to artificially boost their App Store rankings using unscrupulous methods.
However, as recently reported by TUAW (The Unofficial Apple Weblog), it appears that there are still a few loopholes in the App Store ranking system. TUAW spoke with Sergiy Grachov, creator of The Fleas, a seemingly run-of-the-mill game app that currently sells for $999.99 on Apple's App Store.
Although Grachov insisted that he doesn't use any underhanded methods to boost his own app rankings, he described an app ranking scam that he claims he has seen being used by others. According to Grachov via TUAW, the scam begins by boosting an app's price to the App Store's maximum limit of $999.99.
Next, the app developer sends money to another conspirator who purchases ten copies of the app. After Apple takes its standard 30 percent cut, the app developer is left with $7,000. However, according to Grachov, the $10,000 worth of app transactions causes the app to rocket up the Top Paid apps list.
The app developer noted that this $3,000 outlay can get an app to the eighteenth or thirteenth spot on Apple's Top Paid list. However, it should be noted that TUAW pointed out that this method would most likely land an app on the App Store's Top Grossing list.
After achieving a high ranking in the App Store, the app developer can drop the price of the app down to a more reasonable $1 or $2 price and will see increased sales thanks to the app's temporary boost in the App Store rankings. Although The Fleas has seen similar price fluctuations, Grachov told TUAW that he had no plans to change the price of his app anymore because it was actually selling at the $999.99 price.
Although it is not known if Apple has taken any steps against this particular ranking scam, the California-based company has previously made adjustments to its App Store ranking system. For example, according to an analysis done by app marketing company Fiksu, it appeared that Apple increased the weight given to user ratings and reviews in the App Store ranking algorithm last summer. Apple's previous App Store ranking algorithm seemed to give the most weight to apps with the highest download volume and velocity.
The ranking system change may have been Apple's attempt to remove apps with low user ratings from the top app charts. It may have also been Apple's attempt to counter app developers that boost their app rankings by using a robotic downloader.
However, like all of the App Store algorithm changes implemented by Apple, it is difficult to determine the exact nature of the change, since the ranking algorithm is a well-kept secret. Apple recently revealed that app developers have made $15 billion from the App Store. With so much money at stake, it is likely that some app developers will continue to find ways to exploit the ranking system to their advantage no matter how many precautions Apple takes.
Here's how Apple traded on Friday.
Follow Nathanael on Twitter (@ArnoldEtan_WSCS)
More from Wall St. Cheat Sheet: