Can Apple's iOS 7 Make You Sick?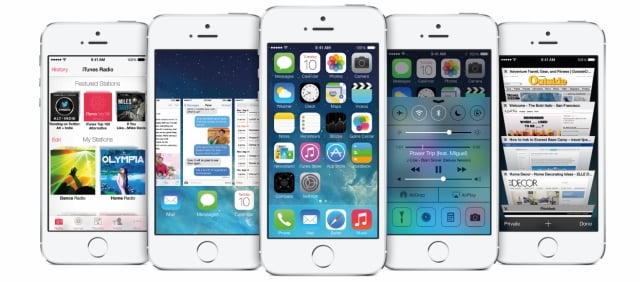 Is Apple's (NASDAQ:AAPL) latest mobile operating system literally making some users sick to their stomachs? As first reported by The Verge, some iOS 7 users are reporting that the new zooming effects and parallax animations are making them dizzy and nauseated.
Although some people are naturally sensitive to screen-based animations, it appears that the effects from iOS 7 are particularly pronounced. "The zoom animations everywhere on the new iOS 7 are literally making me nauseous and giving me a headache.  It's exactly how I used to get car sick if I tried to read in the car.," wrote Apple forum user Ensorceled.
Previous iterations of Apple's mobile operating system also used zoom animations, but iOS 7 expanded their presence by including the effects during screen and app transitions. Unfortunately for users that get motion sickness from these effects, there is not much they can do to remedy the situation.
As reported by The Guardian, users can enable a "Reduce Motion" function through the iOS 7 "Settings" menu, but this option will only disable the parallax effect and not the zooming or sliding animations. This has led some users to switch to iPhone models that are still running iOS 6 or to avoid upgrading their device to iOS 7.
Despite the new mobile operating system apparently causing problems for some users, iOS 7 has already been widely adopted.  Apple noted that "more than 200 million iOS devices are now running the completely redesigned iOS 7, making it the fastest software upgrade in history." According to mobile analytics platform Mixpanel, over 60 percent of iOS-based devices were running iOS 7 on September 28.
Although Apple has yet to respond to the issue, many industry watchers expect that the iPhone maker will eventually release a software update that will allow affected users to completely disable the zooming and sliding animations. Here's how Apple traded on Friday.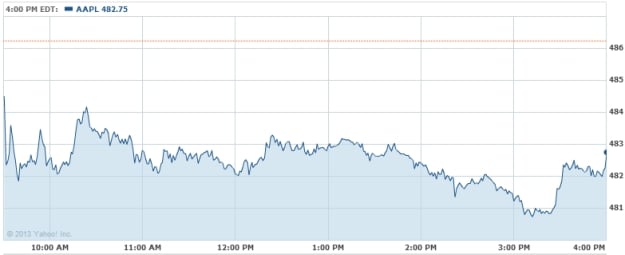 Follow Nathanael on Twitter (@ArnoldEtan_WSCS)
Don't Miss: 8 Dow Companies Whose Revenue Is Squashed by Just the iPhone