Can Apple's Newest iTrick Save You Money?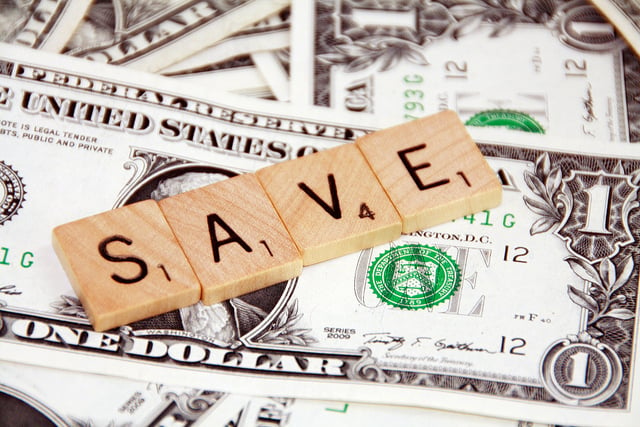 Will Apple's (NASDAQ:AAPL) patent for a new iPhone e-wallet payment method save you money on your future purchases? A new patent uncovered by Apple Insider reveals that the Cupertino-based company is continuing to develop its future retail shopping technologies.
In a patent application filing titled "Payment Options Based on Location," Apple outlines a method that would help users save the most money possible by using their iPhone as a virtual smart e-wallet. Since most consumers don't bother to keep track of the interest rates and bonus rewards that are offered by different credit card companies, many people are missing out on various savings opportunities.
In fact, it is quite difficult to keep track of all the different variables that can determine which payment method is best for a particular purchase. Many rewards programs are based on certain products, time periods, or specific locations.
Apple's iPhone-based smart e-wallet would keep track of all this information and automatically determine what payment method would best benefit each user. The device could also present each option to the user for them to manually select. Payment options could also be manually arranged by the user based on a particular store or shopping category.
Similarly to Apple's other iPhone-based commerce patents, this method would also employ near field communication capabilities, or NFC, in anticipation of future retail shopping technologies. Although this patent outlines an NFC-based payment system, Apple's iPhone currently utilizes Bluetooth in lieu of NFC.
Apple closed up 1.33 percent, or $5.71, at $434.56 on Thursday. Here's how Apple has traded so far this week.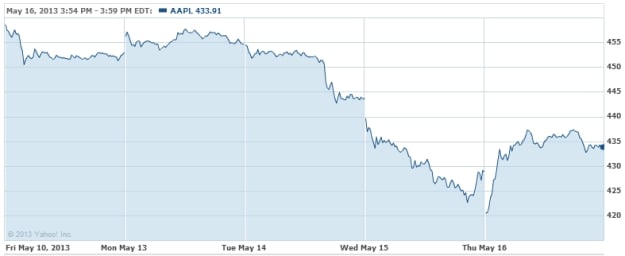 Don't Miss: Apple's App Store Rings Up 50 Billion Downloads.