Can BBM Save BlackBerry?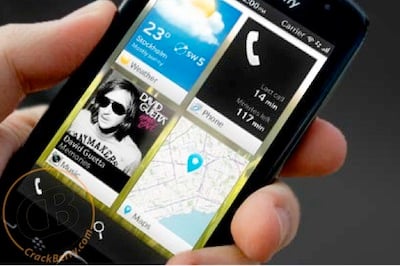 BlackBerry (NASDAQ:BBRY) has announced plans to launch its messenger service on Apple's (NASDAQ:AAPL) iPhone and Google's (NASDAQ:GOOG) Android devices, in what it believes is a move to compete with Microsoft's (NASDAQ:MSFT) Skype, Facebook (NASDAQ:FB) Messenger, and other similar programs. In a similar vein, the struggling smartphone produced also unveiled plans to launch a low-cost keyboard phone in emerging markets in a bid to better compete with Android, which currently dominates sales where demand for cheaper smartphones is prevalent.
Thorsten Heins, BlackBerry's Chief Executive Officer, told investors in Orlando that the BlackBerry 10 platform was ready to "stand on its own two feet," providing a competitive catalyst for a company trying to regain market share. Explaining the company's decision, he said, "This is a statement of confidence. We knew we had to get through the last year, and BBM was a major reason why people chose BlackBerry. We decided now was the right time to make BBM a multi-platform service and build on the 60 million users we already have."
However, markets today were unimpressed with the company's announcements, with shares down over 3.5 percent with just a couple hours left in trading. This doesn't come as a total surprise, though, as some see tough goings ahead as BlackBerry targets Android-led markets. Adam Leach, principal analyst at Ovum, explains that "Blackberry is clearly aiming to replicate the success of the Blackberry Curve in emerging markets," and doing so will help the company more firmly establish the Blackberry 10 platform.
However, Blackberry has significant competition in this area, with a number of handset manufacturers championing an array of low-cost Android devices as well as Nokia's (NYSE: NOK) Asha 501."
Momentum still appears to be on BlackBerry's side, with shares up 130 percent over six months as of March. Carriers view diversification of devices as a good thing, and with Apple and Samsung (SSNLF.PK) making up the bulk of stocked inventory, this search for diversification has previously driven sales for BlackBerry.
However, doubts remain over whether the BlackBerry 10 platform and messenger service will be good enough to both garner new users and generate revenue. Frank Boulben expressed the hope that a feature known as BBM Channels would provide a medium for advertisers to gain exposure, but in the interim, the service will not generate revenue.
Moreover, Android and Apple maintain loyal user bases. While Heins noted that they have 60 million users currently, acquiring new customers from the market leaders will continue to be a tall task, even with BlackBerry 10.
Don't Miss: Is BlackBerry a Risky Investment?