Can BlackBerry Leverage This New Service into Smartphone Sales?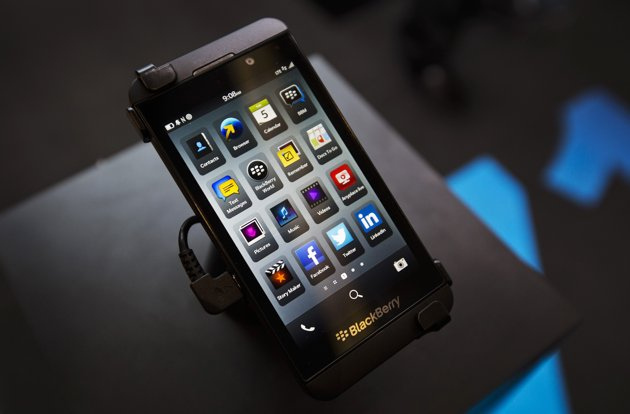 BlackBerry (NASDAQ:BBRY) launched a service on Tuesday that will allow clients to secure and manage devices powered by Google's (NASDAQ:GOOG) Android OS and Apple's (NASDAQ:AAPL) iOS operating systems.
The long-awaited Secure Work Space — BlackBerry had said it would be unveiled sometime mid-year — should help BlackBerry sell services to big time clients, even if those clients use Apple's iPhone or Samsung's (SSNLF.PK) Galaxy, which operates on Android.
"With an integrated management console, our clients can now see all of the devices they have on their network, manage those devices and connect to them securely," David Smith, the head of enterprise mobile computing at BlackBerry, said in an interview.
"We now also have a secure work space on Android and iOS that allows our clients to secure and manage the data on those devices as well."
Secure Work Space is run through BlackBerry Enterprise Services (BES) 10 — a back-end system that allows clients control of their mobile devices on internal networks. According to Reuters, BlackBerry has installed some 18,000 BES 10 servers since its launch in January, up about 6,000 from May. Plus, more than 60 percent of Fortune 500 companies are either testing or using BES 10.
While BlackBerry hopes to redeem itself in the eyes of consumer with its Z10, Q10, and Q5 devices, the roll out of services is a smart way to keep users familiar with their brand while also producing revenue. The company reports quarterly earnings on Friday, which will go a long way in predicting the success of their new smartphone line and, ultimately, the success of BlackBerry.