Can BlackBerry Messenger Steal Apple's iMessage Users?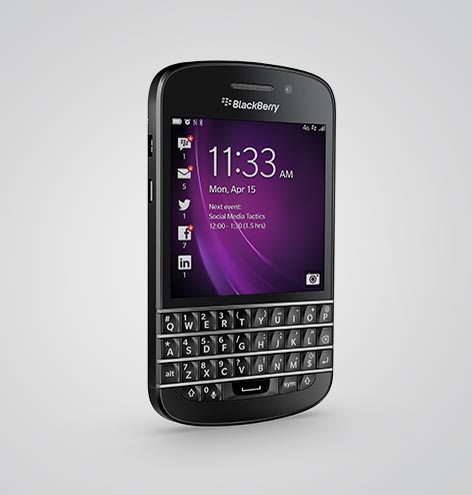 Can BlackBerry's (NASDAQ:BBRY) Messenger platform woo iPhone users away from Apple's (NASDAQ:AAPL) iMessage service? Similar to iMessage for iOS-powered devices, BlackBerry Messenger is a free messaging service available to BlackBerry device users.
However, BlackBerry has recently announced that it is untethering its instant messaging service from the BlackBerry ecosystem. Within the next several months, BlackBerry Messenger will be available on Apple's devices as well as Google's (NASDAQ:GOOG) Android-powered devices.
Messenger already has 60 million users that send approximately 10 billion daily messages on its native platform, and its user base will only increase with the planned operating system expansion. On the other hand, the expansion of the messaging service is also seen as a risky move since BlackBerry will essentially be giving away one of its most popular services. It also remains to be seen how the Canada-based phone maker will monetize the expansion of BlackBerry Messenger.
Former BlackBerry co-CEO and founder Mike Lazaridis thinks BlackBerry's expanded Messenger service will do well on other platforms. "BBM [BlackBerry Messenger] is by far the most compelling wireless experience and wireless social networking environment," said Lazaridis via Bloomberg.
Although some analysts worry about BlackBerry's shrinking service fee revenue, Lazaridis believes that the plans to expand BlackBerry Messenger are a testament to how well the latest BlackBerry 10 operating system is performing. Regarding the decision by CEO Thorsten Heins, Lazaridis states, "He's speaking to the confidence he has in the platform. Not only is BlackBerry back in a big way with BB10, he's also showing he can expand that vision to other platforms."
Although BlackBerry Messenger will undoubtedly grow its user base by expanding to Android and iOS-based devices, it remains to be seen how this will ultimately affect the user base of Apple's own popular iMessage service.
Here's how Apple and BlackBerry has traded so far this week.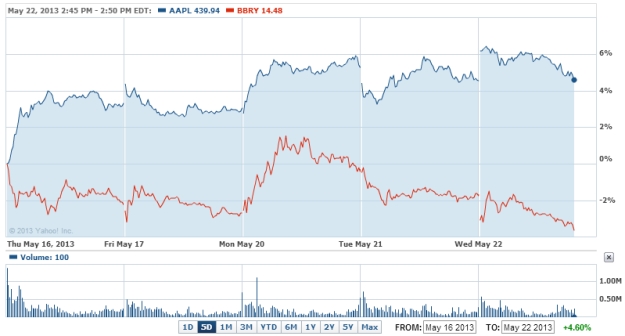 Here's how Apple traded on Thursday: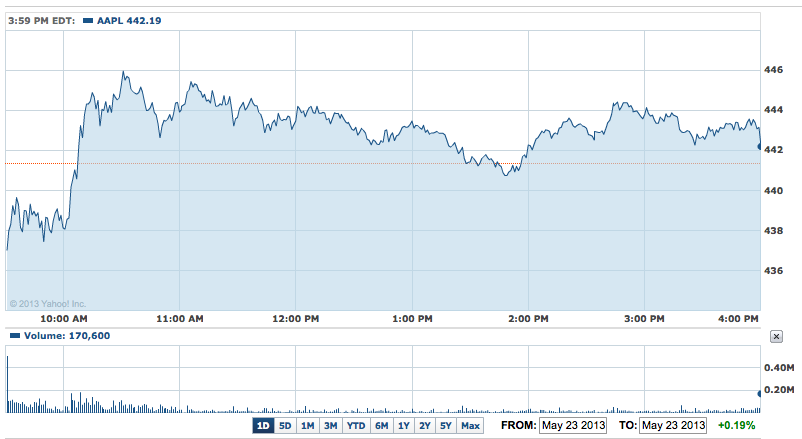 Follow Nathanael on Twitter (@ArnoldEtan_WSCS)
Don't Miss: Here's How John McCain Made Tim Cook Laugh.