Can Facebook Become a Mobile Game Publisher?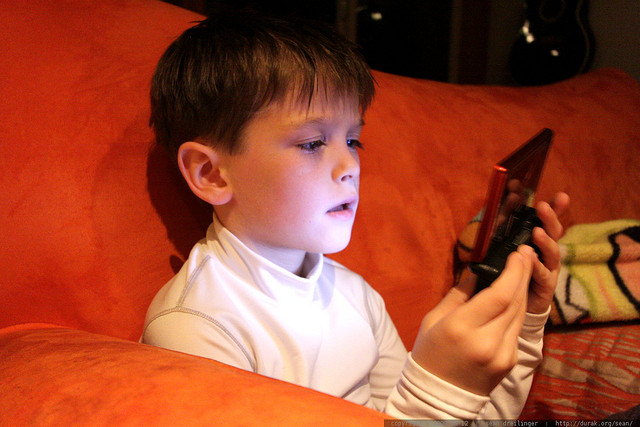 Facebook (NASDAQ:FB) is reportedly exploring its options in the mobile gaming world by working with some small mobile game developers in an attempt for the social media network to create and license its own mobile games rather than just making money from ad dollars on games developed by others.
The social media giant has confirmed that it's working on new mobile game distribution and talking over the logistics of becoming a game publisher, but didn't offer any details. Facebook currently makes most of its gaming revenue through mobile ads, which made the company $373 million in revenue in the first quarter. But Facebook would like to find ways to capitalize even more on its incredibly popular mobile games.
The company is rumored to be in talks with small mobile game developers, attempting to strike a deal in which Facebook would promote a mobile game through ads in exchange for a cut of the game's revenue. Smaller developers have had a hard time gaining an audience for their games in competition with bigger companies that can spend thousands of dollars a month on marketing, and the cost of creating a mobile game that has any chance of success keeps going up. So Facebook could give small developers a leg up by promoting their games for a chunk of the revenue.
Game developers actually create games, while publishers are in charge of promoting and selling them. Some major gaming publishers include Electronic Arts Inc. (NASDAQ:EA), which is responsible for the incredibly popular Angry Birds game, and Activision Blizzard Inc. (NASDAQ:ATVI). Using Facebook as a publisher would help ensure for small developers that their games would be promoted and given a chance for success, rather than pushed to the wayside by games from larger companies.
One problem Facebook faces is that Apple's (NASDAQ:AAPL) iOS and Google's (NASDAQ:GOOG) Android operate the two most popular smartphone app stores, meaning those two companies already take a 30 percent chunk of the revenue generated by apps purchased from their stores. Secondly, since it's possible to self-publish apps, many are questioning the value of having an outside publisher when a developer can just publish a gaming app themselves.
Thirdly, there has been tension between Facebook and app developers in the past, as Facebook has been accused of being flaky about promoting certain apps over others. The fact that Facebook's only looking at working with small developers means the site would have a huge amount of leverage during negotiations, which could end up being unfair for small developers, especially if one of their games ends up becoming successful. 
Facebook more or less created the entire $1.5 billion mobile ad-selling business in about six months, but has failed to bring in direct revenue from mobile games outside of ads. Now the site is looking to explore more mobile revenue possibilities as a game publisher.
Follow Jacqueline on Twitter @Jacqui_WSCS
Don't Miss: Analyst: Apple Ecosystem Will Keep Growing.