Can Foursquare Help Microsoft Beat Facebook?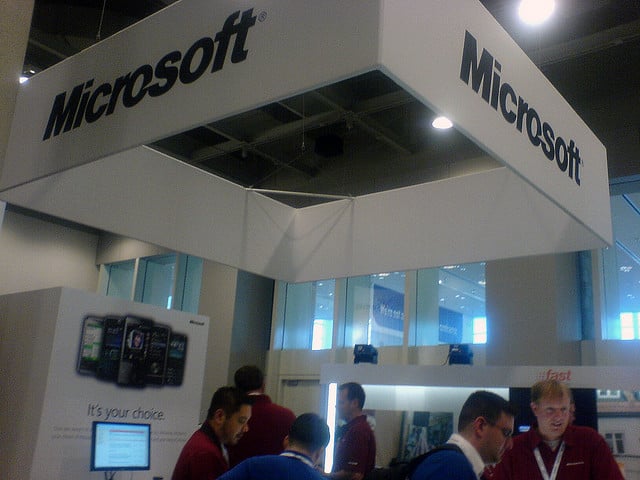 Microsoft (NASDAQ:MSFT) isn't letting the surprise departure of CEO Steve Ballmer stop it from going through with its restructuring plans. The company is reportedly bidding against American Express (NYSE:AXP) to purchase a stake in social media site Foursquare Labs Inc., according to people familiar with the matter cited by Bloomberg.
Microsoft has suffered from falling behind competitors Apple (NASDAQ:AAPL), Facebook (NASDAQ:FB), and Google (NASDAQ:GOOG) in the realm of social media. Recently, investors have been feeling bullish about Foursquare, a social media site that allows users to "check in" when they're at a certain location like a restaurant or store. The site has now allowed advertisers to target users based on the places they check in to, and that effort at monetization has been highly successful so far.
Foursquare Chief Revenue Officer Steven Rosenblatt said in an interview with Bloomberg that the site's ads, which were unveiled last month, have been more successful than expected, bringing in three times the revenue the company had predicted. On average, Foursquare users click on or save the ads 15 percent of the time — much higher than the less than 1 percent average engagement users show with mobile ads as a whole.
"I think we've proven our business model," Rosenblatt said to the publication.
Microsoft unveiled some big plans to restructure the entire company along Ballmer's vision earlier this summer, and the company has assured employees that the changes will continue as planned, despite the CEO's departure. The restructuring was meant to shift the company's focus away from software, which is lagging as PC sales slump, to hardware and Internet services like the Office 365 cloud-based version of Microsoft's Office software.
While Microsoft's ventures into hardware haven't been so successful — i.e., the Surface RT tablets – investing in Foursquare, which has shown it can successfully monetize its service, would be a move toward growing Microsoft's social media offerings.
Facebook has proven to be a master at mobile monetization, but Foursquare's off-the-charts level of user engagement with its mobile ads could drive the price advertisers are willing to pay for them through the roof and give the world's largest social media network a run for its money. It wouldn't be a bad idea for Microsoft to jump on the opportunity to partner with Foursquare if it can outbid American Express and numerous other companies rumored to be looking to invest in the site.
Follow Jacqueline on Twitter @Jacqui_WSCS