Can Google's New Nexus 7 Dethrone the iPad Mini?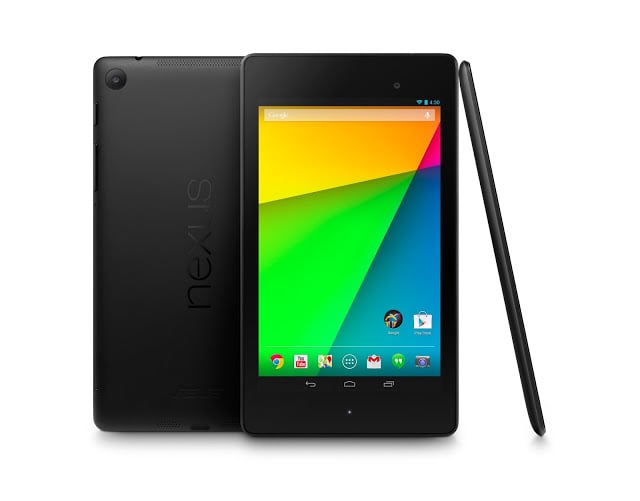 Will Google's (NASDAQ:GOOG) latest entry into the small tablet market help the Mountain View-based company unseat Apple (NASDAQ:AAPL) as the number one tablet maker? Many Nexus 7 product reviews have noted that Google's second-generation tablet beats the iPad mini's price as well as its hardware specifications.
Although the price of the entry-level Nexus 7 increased slightly from $199 to $229, it still beats the iPad mini's price by $100. This may prove to be an important advantage as the overall mobile device market appears to be shifting towards lower-cost devices.
Despite the lower price, the new Asus-built Nexus 7 also includes new features and better hardware than the iPad mini. Google's small tablet boasts a high-definition screen with 323ppi and a 1.5 GHz Snapdragon quad-core processor. Apple's iPad mini display packs 163ppi and dual-core A9 processor. On the other hand, the iPad mini's screen is also slightly larger at 7.9 inches.
However, when it comes to other features, it appears the Nexus is just catching up to the iPad mini. The new Google Nexus 7 now includes a 5MP rear-facing camera that is identical to the iPad mini's, along with a 1.2MP front-facing camera. The Google Nexus also only comes in 16GB and 32GB versions, while Apple offers a 64GB version of the iPad mini. However, the Nexus 7 also includes a microUSB port, which could potentially add even more memory.
Apple's June quarter results revealed that the company's iPad shipments fell to 14.6 million last quarter from 17 million in the year-ago quarter. This is also a 25 percent sequential decrease from 19.5 million iPad shipments in the March quarter. However, it should be noted that the iPad mini was unveiled in November, 2012, and many Apple users are likely waiting for the next iteration of this small tablet. Apple also has the advantage of its vast and rich iOS app ecosystem.
Here's how Apple closed out the trading week.
Follow Nathanael on Twitter (@ArnoldEtan_WSCS)
Don't Miss: Cramer on Apple: Not as Bad as the Analysts Say.