Can Halo Push Microsoft's Voice-Recognition App to Success?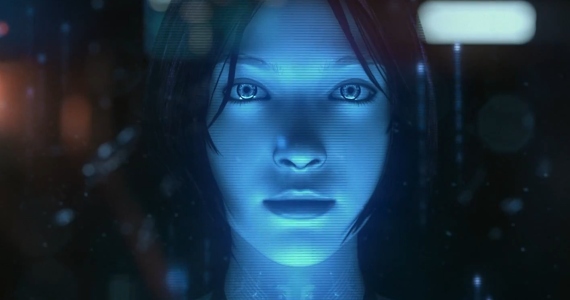 Microsoft (NASDAQ:MSFT) has continued to struggle in the competitive smartphone market, seemingly unable to catch up to rivals Apple (NASDAQ:AAPL) and Google (NASDAQ:GOOG). And while Microsoft similarly arrived late to the game in the AI voice-recognition arena, beat by Apple's Siri and Google Now, Microsoft is hoping that one of their most cherished gaming properties will give them a leg up: Halo.
ZDNet reports that Microsoft's new voice-recognition will be called Cortana, named after the AI companion of Master Chief — the iconic main character in the Halo franchise. The application will use Microsoft's Bing's "Satori" information archive to allow the voice app to learn and adapt over time. Cortana is reportedly being developed for the PC, Windows Phone, and Xbox.
"Our UI will be deeply personalized, based on the advanced, almost magical, intelligence in our cloud that learns more and more over time about people and the world," Microsoft CEO Steve Ballmer explained in a memo. "Our shell will natively support all of our essential services, and will be great at responding seamlessly to what people ask for, and even anticipating what they need before they ask for it."
Earlier this summer, Microsoft told website CNET that they wouldn't release voice-recognition software until they had something special up their sleeve. "We want to get you deeper into the conversation, not through rule sets but because we understand the thing you are talking about it. For that, there is [a] bunch of work around predictive models for conversation," Stefan Weitz, director of Bing search, said.
But as Forbes contributor Erik Kain explains, with Xbox One launching on November 22, Window "Blue" coming in earlier 2014, and Microsoft having recently acquired Nokia's (NYSE:NOK) device unit, it wouldn't be surprising if the company decides to act more quickly than it had originally planned.
Don't Miss: 5 New TV Dramas That Critics Are Buzzing About.