Can Intel Land This Big Contract With Apple?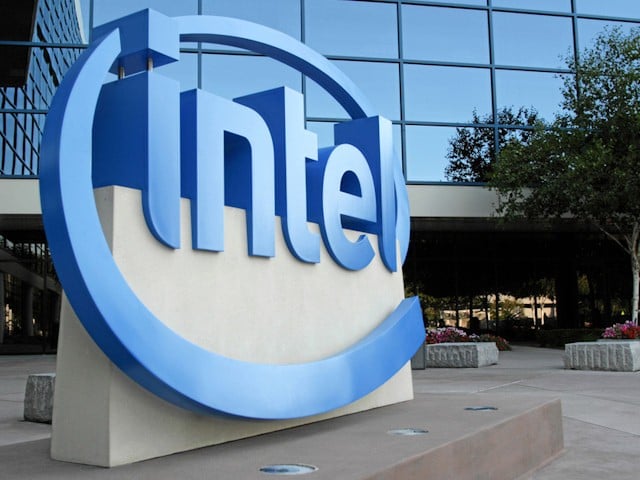 Lazard Capital semiconductor analyst Daniel Amir reinforced his buy rating on Intel (NASDAQ:INTC), asserting that he likes the company's chances of landing a deal with Apple (NASDAQ:AAPL) to become a contracted chipmaker for the producer of the iPhone, iPad, and iPod.
"Based on our recent checks across the supply channel, we highlight the impact and reasons why a widely anticipated deal with Apple as a potential foundry customer is becoming more likely," writes Amir.
Amir believes that Intel can adequately compete against contract foundry Taiwan Semiconductor Manufacturing Co. (NYSE:TSM), and that the company has excess capacity thanks to new factories rolling out in coming years. According to Barron's, Intel has also proven itself capable of handling large requests, having already completed orders for other large customers.
Apple is Samsung's (SSNLF.PK) biggest customer for contract chip manufacturers. Samsung is responsible for A-series chips that Apple designs and puts in its iPhone, iPad, and iPod Touch. Microprocessor chips from Samsung run on ARM Holdings (NASDAQ:ARMH) technology, a formidable competitor to Intel and one that makes any Apple-Intel deal more controversial.
Amir believes that a deal with Apple could mean billions in revenue for Intel.
"Currently, Apple uses Samsung as its fab, where it accounts for ~90% of Samsung's foundry revenue, or ~$3.85B in FY12," he writes. "Based on our assumptions for iPhone and iPad units (expected to grow ~20% Y/Y), we believe the potential revenue impact for Intel could be $2.97B."
Apple undoubtedly hates giving money to its strongest competitor in the smartphone and tablet market, and thus is more inclined to give Intel a fair look. However, Intel's traditional X86 microprocessor has often been shunned in favor of ARM's microprocessor chips. In order to continue with any deal, Apple must first establish that there would be no drop in product performance when switching to the X86 microprocessor or any future generations of it.