Can Microsoft Turn Things Around This Holiday Season?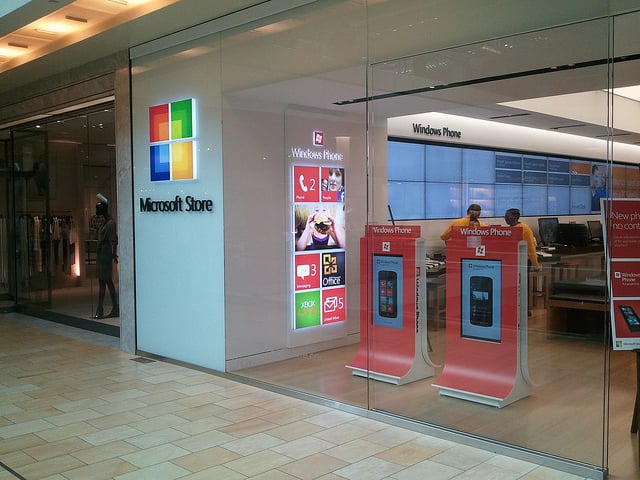 After a series of high-profile missteps, Microsoft Corp. (NASDAQ:MSFT) has three specific goals for the holiday shopping season that it hopes can spur a turnaround: sell 16 million Windows tablets; push touch as a mainstream feature of modern PCs; and improve the Windows retail experience.
According to Paul Thurrott's Supersite for Windows, Microsoft's plans for Windows this year have more to do with perception than reinvention. While Windows 8 was pushed as a major revamp for the company's operating system, Microsoft is now seeking to make customers aware of new features present in Windows 8.1 and the company's variety of new tablets and Windows-based devices.
When it comes to Microsoft's goal of selling 16 million Windows tablets, the company strategy for getting there is heavily motivated by the Microsoft's two other goals of making touch mainstream on PCs and improving the retail experience for Windows. Although competitive tablets continue to be one of the strongest impediments to Microsoft's goal of establishing itself in the market, internal notes at Microsoft have focused on customer confusion due to fragmented PC maker strategies and retail websites that have not yet evolved to make research easier — Microsoft hopes that solving the latter two issues will help to fixits problem with competitiveness.
However, Thurrott points out that Microsoft is looking at a formidable barrier when it comes to consumer adoption of Windows 8. With mixed reviews and a consumer perception of being difficult to learn, Windows 8 has had trouble finding legs as consumers continue to be confused by multiple Windows-based operating systems being available at the same time, including: Windows 8, Windows RT, Windows 8.1, and Windows 7. Considering how many devices and hybrid devices are flooding the market, consumers have enough questions about products without having to worry about the operating system as well.
With the Windows operating system viewed by consumers as merely functional, Microsoft is hoping to push Windows 8.1 — "the new windows" — as a positive and innovative experience. Key Windows 8.1 features include a personalized Start screen, a familiar desktop, first and third party apps, touch-based controls, and other features available on the specific devices.
Additionally, Microsoft is aware of the confusion experienced by consumers when they explore PC aisles at most retail stores, and it is now pushing for cleaner Windows centers — some of which are now store-within-a-store locations similar to rival Apple Inc. (NASDAQ:AAPL). Microsoft spent $241 million last year in its efforts to improve the Windows retail experience, and that number is set to increase to $405 million this year. Of that $405 million, $131 million is being spent on incentives and offers, with the remaining $274 million going toward marketing and operating expenses.
Considering Microsoft's rough year, the 2013 holiday season could definitely go a long way in turning the company's fortunes around and positioning it for the future — it could also further suggest that Microsoft is still stuck in the mud.
Don't Miss: How Much Is the U.S. Using Tech Company Servers to Spy?