Can Microsoft's New Machines Shine at the Tablet Party?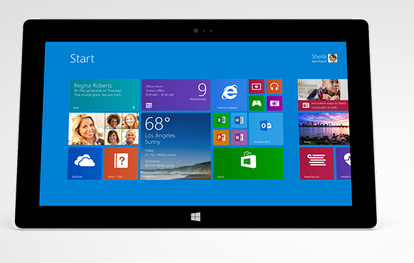 Microsoft (NASDAQ:MSFT) unveiled its second-generation Windows 8 tablets, the Surface 2 and Surface Pro 2, in New York on Monday, putting an end to the speculation over what the two tablets' upgrades would entail. Though rumors of a smaller-screen tablet didn't ring true, many analysts' expectations about the new devices did.
According to NBC, of the two tablets, the Surface 2 enjoyed the most significant upgrades from the original Surface RT, as it is the device Microsoft has pegged to compete with Apple's (NASDAQ:AAPL) popular full-size iPad. Like its predecessor, the new tablet still supports an attachable keyboard and comes with a kickstand; however, its aesthetics scored a major overhaul. The Surface 2 now comes with a silver magnesium case and is both lighter and sturdier than its forefather. It also has a high-definition screen and 25 percent better battery life with a new processor, the NVIDIA Tegra 4 chip, which gives way to improved speed and graphics.
And according to Tech Crunch, the Surface 2′s camera is also improved from the former, and the new Windows 8.1 operating system is expected to perform exceptionally well on the tablet. Consumers can be the first to witness the changes on October 22, when the device ships; it will start at $449 for a 32GB model.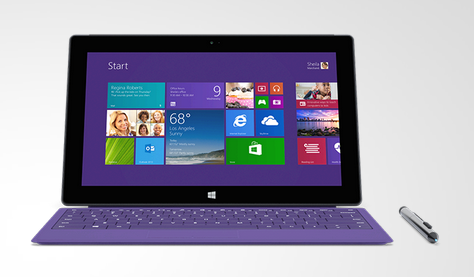 Next up is the Surface Pro 2, which reportedly didn't experience as many upgrades as its brother device.
Nonetheless, according to IGN, like the Surface 2, the Surface Pro 2 scored an upgraded battery that is anticipated to improve the device's battery life by 60 percent, and its new Intel Core i5 Haswell processor also is reported to be 20 percent faster than the original. The tablet still comes with a digitizer pen and a dual-stage kickstand, and it will also run the new Windows 8.1 operating system. Unlike the Surface 2, the Surface Pro 2′s looks remain largely unchanged, but Microsoft maintains that it focused on extending its battery power and processor speed to make for a better overall experience.
It'll go on sale October 22, the same day as the Surface 2, but this device will start at a higher $899, the same price as its predecessor. Microsoft is now also offering several different add-ons, including a touch cover with updated sensors, a power cover that can further extend battery life, a new type cover, and even a new dock that, according to TechCrunch, has USB 3.0 and 2.0 ports, a Mini Display port, and two audio jacks.
However, although reports highlight that the Surface 2′s aesthetics improved, IGN maintains that the Surface Pro 2′s looks remain largely unchanged, and it still has its magnesium alloy casing. Its size and weight are also the same, but the battery is expected to last longer.
Don't Miss: Can Phone Unlocking Spur Healthy Wireless Competition?