Can New Services End Pandora's Reign at the Top?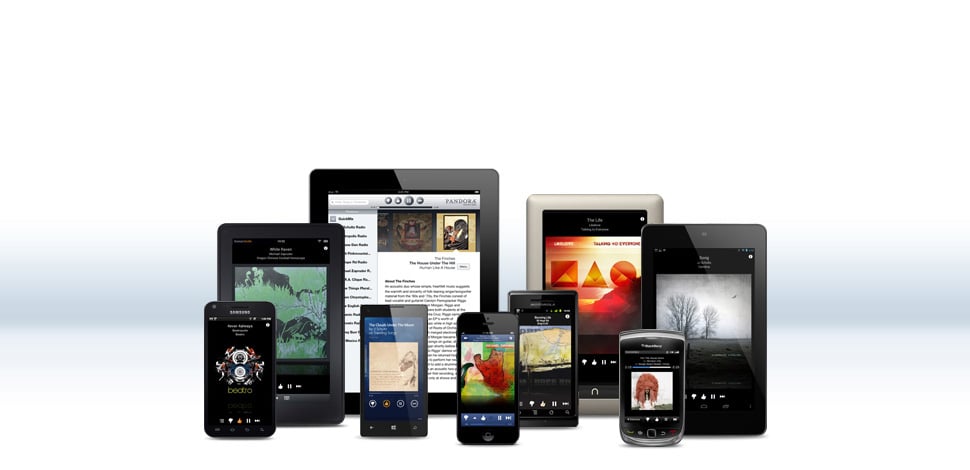 While Pandora (NYSE:P) is the largest online streaming radio provider in the U.S., competition is starting to mount and it's possible Pandora's reign at the top could deteriorate due to missing out on important on markets. Jango Radio and Swell are two services that might further erode Pandora's hold on the streaming radio market.
When Pandora arrived in 2006, there was no country restriction allowing users all over the world to access the service. That all changed when country restrictions were added soon after making the service inaccessible to everyone outside the U.S. — although unofficial workarounds do exist. Jango Radio, which originated in 2007, has no country restrictions.
Jango works in similar fashion to Pandora: you enter an artist or song title and the service creates a play station based on what you might like. While the site may not have smaller, niche bands, Jango contends that it has over 30 million songs for users to listen to. After creating a playlist, Jango sends you to a page where you can access biographies, pictures, videos, options to buy music, and a selection of other stations that would play similar music.
The biggest difference that Pandora users might appreciate is that Jango doesn't have any restrictions on the amount of times you can skip songs. However, Jango is for the most part very similar to Pandora and might be more of a play at gaining a foothold outside the U.S. market.
Swell on the other hand is a service attempting to use Pandora's style of service in a different way as the service has its aims on news radio rather than music. The service aggregates audio news and information from leading radio news sources, such as NPR and Ted Talks, and then creates a custom list depending on your tastes. The service could be a perfect solution to those who love podcasts, but might have trouble finding new ones — or maybe simply want it to be a little easier.
The service chooses audio content based on a user's specific taste, Twitter connections, and the popularity of certain audio stories within the Swell community itself. Furthermore, audio lists can be chosen by category such as tech, comedy, and music. Swell has an app on the iPhone and is currently working on an Android version.
So will services such as Jango and Swell eat away at Pandora's user base? With Apple (NASDAQ:AAPL) entering the industry with its iTunes radio service, along with Pandora's battle with Sirius XM Radio (NASDAQ:SIRI), it would appear that services like Swell and Jango will only further decrease Pandora's user base. And in June, Pandora's U.S. market had decreased from 7.29 percent in May to 7.04 percent in June.