Can Pandora Achieve Profitability This Year?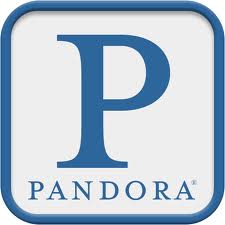 Pandora's (NASDAQ:P) stock has taken a wild ride since 2011, debuting in the hottest IPO market since the dot-com era. Shares have risen around 15 percent since the stock's initial offering of $16, but the price has climbed almost 100 percent over the past year. Is Pandora poised for long-term success, or has its run in the past year been too good to be true? Let's use our CHEAT SHEET investing framework to decide whether Pandora is an OUTPERFORM, WAIT AND SEE, or STAY AWAY.
C = Catalysts for the Stock's Movement
Pandora announced its first-quarter earnings at the end of May. While the company posted a net loss of $0.16, the company reported total revenue of $125.5 million, up 55 percent from the previous year's quarter. The company announced that subscribers to its Pandora One premium service increased by 700,000, surpassing the 2.5-million mark. Additionally, Pandora reported that advertising revenue grew 49 percent. However, content costs grew 48 percent, while marketing and R&D costs increased a combined 75 percent. Mobile revenue growth was a bright spot in Pandora's earnings, almost doubling to $83.4 million. For the most part, analysts remain optimistic that Pandora's profitability will improve over the next several quarters.
The stock has felt downward pressure in the past few weeks after Apple (NASDAQ:AAPL) announced that it would launch a streaming radio service of its own called iRadio. Google (NASDAQ:GOOG) also recently debuted its awkwardly named Google Play Music All Access, but many of Pandora's core users will not leave for the Google music app because of switching costs — Google's service costs $9.99 per month. It has yet to be seen what sort of competitive advantage iRadio will bring to the marketplace. Obviously, as part of the Apple ecosystem, iRadio will be easy to use with all Apple products. Additionally, Apple's presence may cause Pandora's marketing costs to rise even more in order to preserve its market share.
E = Earnings are Decreasing Quarter-Over-Quarter
Despite reporting revenue growth of 55 percent in the last quarter, Pandora has experienced significant earnings per share decreases in the last two quarters. After trading publicly for more than two years now, Pandora should be starting to show investors growth in earnings, not just in revenue and subscribers. After all, it is earnings that determine a stock's long-term success, not revenue.
Analysts do estimate that Pandora will generate positive earnings in the next several quarters, culminating with $0.28 in earnings per share in the first quarter of Pandora's fiscal year 2015 (really, the first quarter of 2014). However, even with these optimistic and uncertain earnings, Pandora trades at a forward price-to-earnings ratio of 65.88 — about four-and-a-half times greater than that of the S&P 500. Pandora's fundamentals are starting to look a bit like a doomed tech stock during the dot-com bubble: high revenue growth with flat or negative earnings growth. Pandora will need to become profitable soon or investors will be running for the door.
| | | | | | |
| --- | --- | --- | --- | --- | --- |
| | 2014 Q1 | 2013 Q4 | 2013 Q3 | 2013 Q2 | 2013 Q1 |
| Qtrly. EPS | -$0.16 | -$0.09 | $0.01 | -$0.03 | -$0.12 |
| EPS Growth QoQ | -77.78% | -10.00% | 133.33% | 75.00% | -140.00% |
| Profit Margin | -11.64% | 1.71% | -5.35% | -25.04% | -10.06% |
T = Technicals are Strong on the Chart
Pandora is currently trading around $18.40, well above both its 200-day moving average of $13.66 and its 50-day moving average of $16.60. The stock has been experiencing a strong uptrend since last year — much of the growth fueled by reports of its growing subscriber base. Pandora's relative strength index level is right around 80, implying that the stock is overbought at the previous moment: It could be poised for a pullback. Additionally, 30.8 percent of Pandora's shares are held as shorts. Pandora recently hit a fresh 52-week high of $20.54 on Monday.
Conclusion
It is hard to argue that Pandora Radio isn't a great product. The company's patented Music Genome Project that fuels its song-picking engine will be hard to outdo, even with the brainpower over at Apple and Google. From a technical perspective, the stock has performed well in the past year, but Pandora has not shown that its business model is profitable in the longer term. Its negative earnings per share figures in four of the past five quarters are worrisome, and it is pricey given its future earnings, which may or may not materialize. As competition in the Internet radio landscape intensifies, Pandora will have to ramp up its marketing and R&D budgets even further, causing its margins to erode. While Pandora offers a great product, it is not growing fast enough to offset its expenses. Until the company demonstrates several quarters of profitability, Pandora is a STAY AWAY.
Using a solid investing framework such as this can help improve your stock-picking skills. Don't waste another minute — click here and get our CHEAT SHEET stock picks now.