Can Pandora Weather the Launch of iTunes Radio?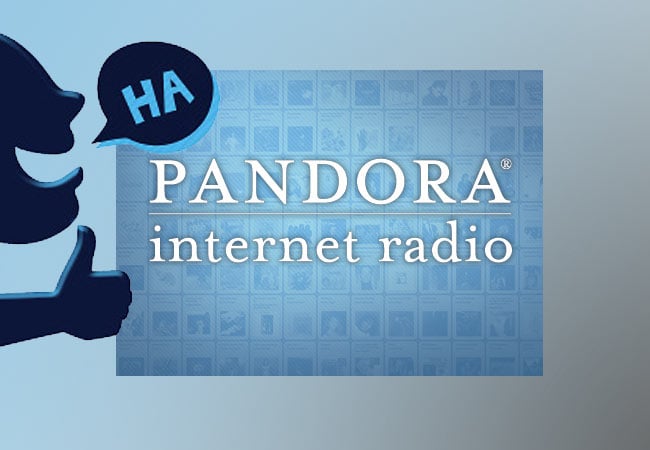 Pandora Media Inc. (NYSE:P) released its user metrics for August, and the figures showed continued year-over-year growth for the online radio streaming company. But these metrics may be the last time we see such good results, as Apple (NASDAQ:AAPL) is planning to launch its competing iTunes Radio later this month.
According to Pandora's press release, which can be read at Seeking Alpha, listener hours grew 16 percent in August, rising from 1.16 billion to 1.35 billion hours. Pandora's active listeners hit 72.1 million at the end of last month versus 56.2 million a year earlier, a growth of 28 percent. Lastly, Pandora's share of total radio listening in the U.S. was 7.46 percent at the end of August, an increase from 6.3 percent a year ago.
The good news led Wells Fargo analyst Peter Stabler to tell StreetInsider that he thinks the stock is a smart buy, as consumers seem to be retaining their interest in the service. "While year/year growth figures continue to ease, we believe a comparison of sequential growth metrics offers a better picture of consumer engagement as it largely eliminates the impact of the company's mobile listening cap for ad supported listeners," said Stabler.
One of the reasons for optimism surrounding Pandora is the recent lift of a 40 hour per week listening cap the company had put on the service in an attempt to sway people to pay for the premium version of Pandora rather than continually listen to the ad-supported, free version. Pandora announced at the end of last month that it would lift the cap on September 1 because of the success it's seen with mobile ads. Pandora pulls in the third-largest amount of ad revenue, behind Google (NASDAQ:GOOG) and Facebook (NASDAQ:FB). 
Despite all this growth, some analysts are still unsure about the stock, especially with Apple's competing service on the horizon. Of particular concern are the licensing fees and royalties Pandora has to pay for the rights to the music it offers. The company has been battling musicians and the American Society of Composers, Authors, and Publishers over the royalty fees. Pandora says it's being forced to pay too much – CNET pointed out that royalties take up two-thirds of Pandora's revenue — but musicians and songwriters say the streaming service hasn't been able to properly monetize itself.
Stabler doesn't seem to think iTunes Radio is something Pandora needs to worry about for the moment, as Pandora has a very large audience, and it will take Apple's service some time to convince users to switch. Pandora Chief Financial Officer Mike Herring said in an interview cited by CNET that he believes Apple's entry into digital radio will spur more people to switch to online-based radio from terrestrial services, and not necessarily seduce Pandora's users out of the company's grasp.
The idea that iTunes Radio could potentially spur Pandora growth is an interesting one, but it remains to be seen if Herring's optimism is warranted.
Follow Jacqueline on Twitter @Jacqui_WSCS
Investing Insights: Will Facebook Reach All-Time Highs?