Can Qualcomm Boost Microsoft's Sad Tablet Sales?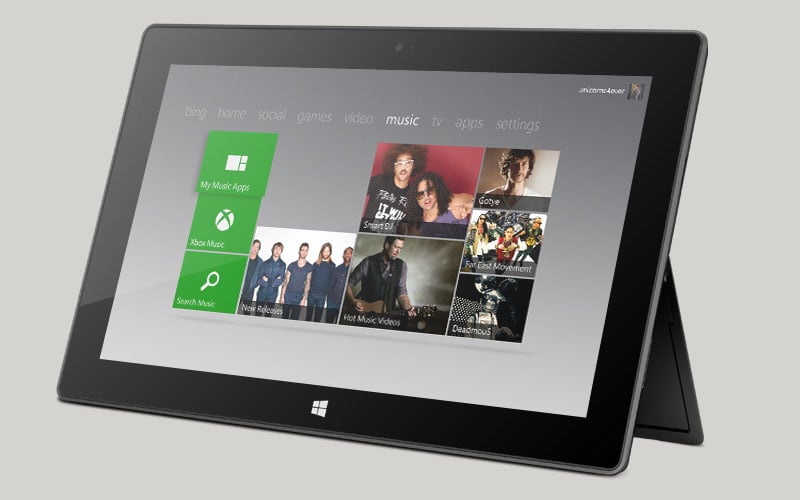 Wanting to ramp up its stagnant tablet sales, Microsoft's (NASDAQ:MSFT) Surface RT will be getting an update courtesy of chips made by Qualcomm (NASDAQ:QCOM), the largest chip supplier for smartphones and tablets.
New versions of the Surface will be based on the Snapdragon processor by Qualcomm, known for delivering fast wireless data connections, reports Bloomberg. The current chip that Microsoft uses for its Surface, Nvidia's (NASDAQ:NVDA) Tegra chip, will continue to be used in some versions of the Surface.
Thus far, sales of the Surface RT have been far from impressive, especially considering the technology with which it comes equipped. The RT is the first Microsoft product to use chips that work on ARM Holdings (NYSE:ARMH) technology, a company that dominates in smartphones and tablets. Microsoft is hoping that Qualcomm's LTE wireless connections, combined with ARM Holdings technology, will prove enticing to customers.
However, breaking into the $64 billion tablet market dominated by those run on Apple's (NASDAQ:AAPL) iOS and Google's (NASDAQ:GOOG) Android operating system has proven extremely difficult. Microsoft currently holds less than 1 percent of the tablet market share, compared to Apple's whopping 40 percent.
Yet Microsoft has a multi-pronged approach in place. It was reported yesterday that Microsoft plans to offer the Surface RT at discounted prices to universities and schools around the world.
Typically priced at $499, the RT will be available for a mere $199 to faculty and administration. This undercuts Apple's own discounted price for its iPad 2, which is currently offered to colleges for $399—twice as much as the Surface RT.
Microsoft will offer this deal to seemingly every major nation. On the list will be, Australia, Austria, Belgium, Canada, China (via Digital China), Denmark, Finland, France, Germany, Ireland, Italy, Japan, Korea, Mexico, Luxembourg, the Netherlands, Norway, Portugal, Russia, Singapore, Spain, Sweden, Switzerland, United Kingdom, and the United States.
Additionally Microsoft announced that it will give away 10,000 Surface RT tablets to teachers attending the International Society for Technology Education in August.
Although these discounted prices seem like a way to help boost sales of the RT, one can't help but wonder if it's a convenient means for Microsoft to make room for the newer models of the Surface — equipped with Qualcomm's Snapdragon.
Don't Miss: 8 Companies Dominating Online Video.