Can This Apple TV Strategy Be a Winning One?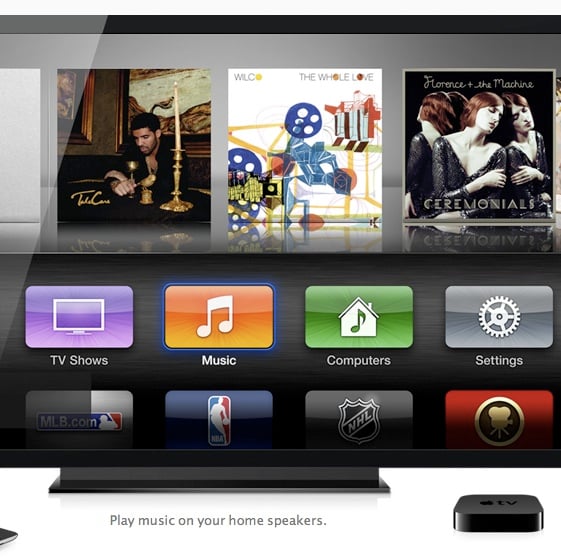 Recent moves to further develop its neglected Apple (NASDAQ:AAPL) TV product suggests the Cupertino-based company is still very interested in revolutionizing its users' television viewing experience. According to the New York Times, Apple is expanding the number of shows available through its digital media receiver product, by partnering with content owners like Walt Disney (NYSE:DIS), and distributors like Time Warner Cable (NYSE:TWC).
Although Apple TV owners now have the option to stream ESPN or HBO, they must still subscribe to the channels from a cable or satellite company in order to access the content through their Apple TV device. In this sense, Apple is taking a collaborative, rather than a competitive, approach to the existing television distribution industry.
"Apple's probably going to have greater access to content by deciding to cooperate," said Frank N. Magid Associates's researcher Natalie Clayton via the New York Times. Instead of trying to supplant the current distribution system, Apple is content to simply provide a better user interface for television viewers.
However, Apple TV has the additional advantage of being able to unite traditional cable and satellite television channels under one platform, alongside streaming Internet TV providers like Netflix (NASDAQ:NFLX) and Amazon (NASDAQ:AMZN). For example, last week Apple TV gained an app that allows users to stream the Sky News channel.
Besides acquiring new content for Apple TV, the company may also still be working on a so-called "iTV" television set. A supply chain rumor recently reported by the Taipei-based DigiTimes suggests that Apple may be purchasing 55-inch and 65-inch Ultra High-Definition television panels from LG Display (NYSE:LPL). The New York Times reports that Apple may possibly be acquiring the motion-sensing technology company PrimeSense. Some commentators have previously speculated that Apple's iTV will feature Siri-based voice commands and motion-sensing control functions.
Although Apple's overall television strategy is still unknown, the company seems to be putting itself in a sensible strategic position that will allow it to move in many different directions. Whether or not Apple's future television strategy includes an iTV is also unknown. However, as more viewers abandon traditional television viewing habits in favor of on-demand viewing and viewing content online, Apple TV could easily develop into the primary digital content delivery hub for all future content providers.
Here's how shares of Apple have traded this week:

Follow Nathanael on Twitter (@ArnoldEtan_WSCS)
Don't Miss: Apple's iPad Gains This Important App.