Canadian Target Sells 'New' iPad With Old User's Info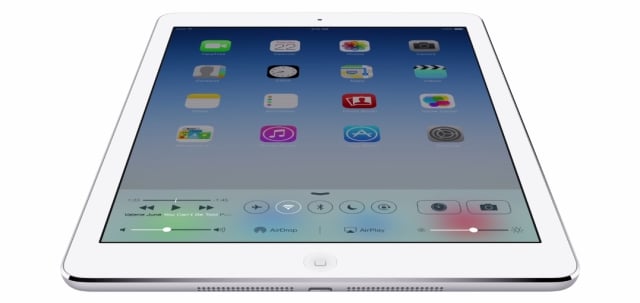 A Canadian woman who thought she got a great deal on a brand new Apple (NASDAQ:AAPL) iPad Air at Target (NYSE:TGT) on Black Friday brought home her device and opened it to a big surprise. It apparently had been filled with a previous user's personal information.
According to a report from Canadian news source CTV, Robin Crowley of Cambridge, Ontario, bought her iPad on Black Friday for $499 in addition to a $115 Target gift card. When she took the device home and turned it on, she found it already filled with apps, photos, contacts, and other information belonging to its previous owner.
A demonstration label on the box suggests that the device was once owned by an Apple employee, and Crowley thinks a woman living in California was the former owner of the device.
"If I were her I would be pretty upset," Crowley told CTV. "I also think if it got into the wrong hands that could be dangerous." Crowley said that she plans to return the device to Target in exchange for an iPad Air that's actually new.
A representative from Target responded to MarketWatch's request for a comment, saying in an email that Target has "looked into the matter and determined that a guest was mistakenly sold an unopened demo unit filled with demo content and no personal information was shared." Apple hasn't commented on the matter.
Both Target and Wal-Mart (NYSE:WMT) reported that the iPad Air was a top seller during Black Friday shopping in the United States. Target in particular said that the iPad Air was a "hot item" during Black Friday shopping, and data have shown that the iPad Air was the retailer's highest selling item during the frenzied start to holiday shopping, making up 8.2 percent of the store's total sales.
Various iterations of the iPad made up the top three sellers at Target on Black Friday and accounted for 18 percent of Target's total Black Friday sales.
Follow Jacqueline on Twitter @Jacqui_WSCS
Don't Miss: Will Apple's New Acquisition Help Marketing?