Canonical CEO: Apple 'Snapped Up' Sapphire Displays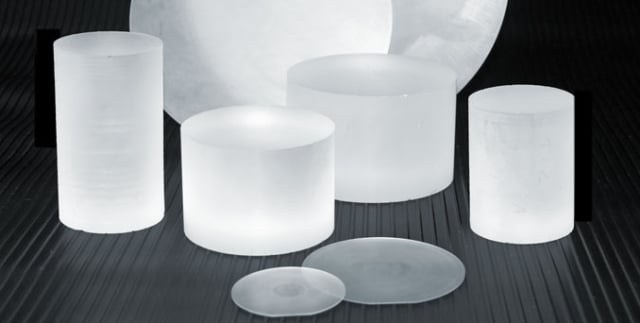 Does Apple (NASDAQ:AAPL) have sapphire plans that extend beyond the next-generation iPhone? During a recent conference call about his company's plans for an Ubuntu-powered mobile phone, Canonical CEO Mark Shuttleworth revealed that Apple had "snapped up the entire 3-year supply of the same sapphire display we wanted for the Edge," reports GigaOM. Shuttleworth was referring to the Ubuntu Edge, a smartphone development project that was seeking funding through Indiegogo. Although the crowdfunding for the project topped $12 million, it failed to reach its $32 million funding goal before the deadline last year. The Ubuntu Edge would have used a 4.5-inch sapphire glass screen.
Although Apple currently uses Corning's (NYSE:GLW) Gorilla Glass for its mobile device displays, the California-based company is widely believed to be developing a sapphire-covered iPhone. Apple made a $578 million investment in a sapphire manufacturing facility run by GT Advanced Technologies last year, and import-export documents uncovered by 9to5Mac's Mark Gurman and analyst Matt Margolis strongly suggest that the plant will be producing sapphire displays for the next-generation iPhone. Apple already uses sapphire as a protective covering for the Touch ID fingerprint scanner and for the lens for the iPhone's camera.
Based on the number of sapphire furnaces that GT Advanced Technologies has already received, Margolis estimated that the plant already has the capability to produce between "103 million and 116 million ~5-inch displays per year." Additional machines on order could further boost the plant's production by another 84 million to 94 million displays, giving the plant a potential sapphire display production capacity of over 200 million.
According to the latest rumors from Apple's supply chain, the so-called iPhone 6 will be available with a 4.7-inch screen and a 5.5-inch screen. As noted by GigaOM, this raises the question of why Apple would want to acquire a large supply of 4.5-inch sapphire displays.
Is Apple planning another sapphire-covered device that uses a 4.5-inch display? According to GigaOM, the upcoming 4.7-inch iPhone will still feature a Gorilla Glass-covered display.
Of course, since Apple has not confirmed any of the iPhone 6 screen-size rumors, it is also possible that the new iPhone will feature a 4.5-inch sapphire glass display. However, it should be noted that the iPhone 6 size rumors have been widely reported by various media outlets, including the Wall Street Journal. Large-screen smartphones are also known to be especially popular in Asian markets where Apple is making efforts to expand its market share. On the other hand, it is unknown exactly how many sapphire displays Apple acquired based on Shuttleworth's comment. Apple may have simply acquired the extra sapphire displays in order to have a backup supply for its GT Advanced Technologies' source.
Follow Nathanael on Twitter (@ArnoldEtan_WSCS)
More From Wall St. Cheat Sheet: